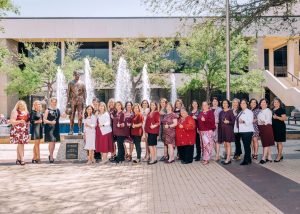 In accordance with the Federation Bylaws, the Board consists of both elected and appointed Officers each serving a one year term.
The twelve officers elected and installed during the Spring Federation Business Meetings are: the Federation President, the President-Elect, the Vice President at Large (who is the Immediate Past Federation President), seven Vice Presidents, the Recording Secretary, and Treasurer. 
The officers appointed by the incoming Federation President are: the Parliamentarian, the Corresponding Secretary, the Electronic Information Chair(s), the Parent Social Chair(s), Aggie Mom Camp Chair(s), the Hospitality Chair(s), the Historian and Development Chair.
All Officers serve a one year term from one Spring Federation Business Meeting to the next,  except the Treasurer, whose term ends at the end of the Federation's fiscal year, May 31st.
Scroll to the bottom of the page to see each officer's bio.
---
Katie McMordie Latham '80   President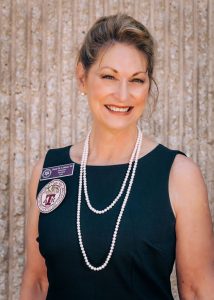 FederationPres@AggieNetwork.com  
Home club: Tyler, District 12
---
Diane Eckols   Vice President at Large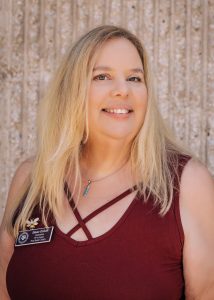 Home club: Fort Bend, District 6
---
Tamra Walker '89 President-Elect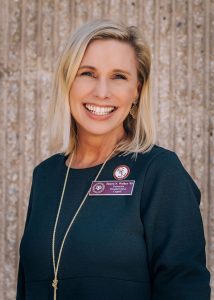 Home club: Coppell, District 1
---
Denise Isenhour 1stVice President Membership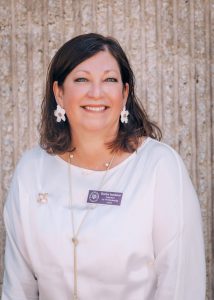 1stVPMembership@AggieNetwork.com  
Home club: Austin, District 5
---
Johnna Lenamon 2nd  Vice President Programs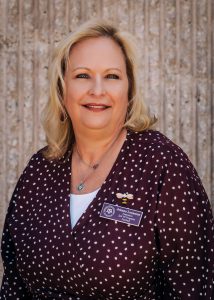 2ndVPPrograms@AggieNetwork.com 
Home club: Pearland, District 6
---
Colleen Holmes 76  3rd Vice President Registration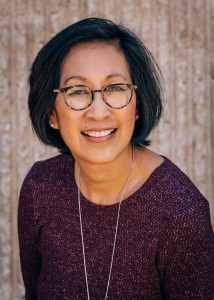 3rdVPRegistration@AggieNetwork.com 
Home club: Brazos, District 4
---
Karen Hunter '85 4th Vice President Reports   
Home club: Dallas, District 2
---
Melissa Martinez 5th Vice President Boutique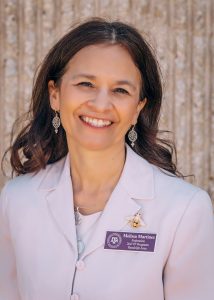 5thVPBoutique@AggieNetwork.com
Home club: Randolph Area, District 8
---
Alice Artman 6th Vice President Districts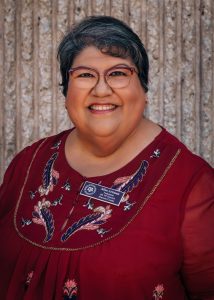 6thVPDistricts@AggieNetwork.com
Home club: Brazoria County, District 6
---
Mechelle Fisher 7th Vice President Directory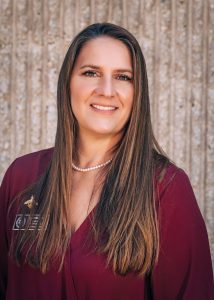 7thVPDirectory@AggieNetwork.com
Home club: Galveston County, District 6
---
Rose Black   Recording Secretary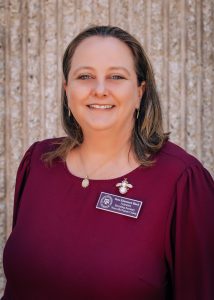 Home club: Waco-McClennan, District 16
---
Roxanne Forrest   Treasurer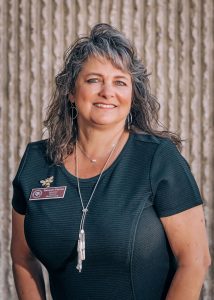 Home club: Medina County , District 20
---
 Carol Gaas '85   Corresponding Secretary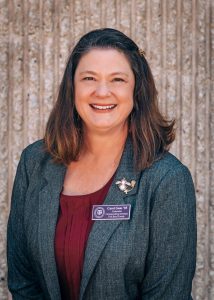 Home club: Fort Bend , District 6
---
Monica Isgren   Parliamentarian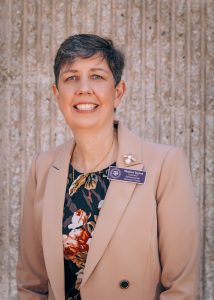 Home club: Galveston County, District 6
---
Suzan York '86   Aggie Mom Camp Co-Chair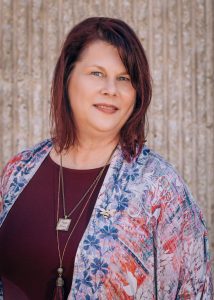 Home club: Collin County, District 2
---
Kristi King   Aggie Mom Camp Co-Chair   

Home club: Kaufman County, District 2
---
Sue Chelf   Hospitality Co-Chair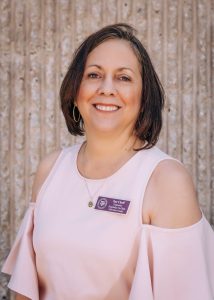 Home club: Galveston  County, District 6
---
Karyn Ard   Hospitality Co-Chair   
HospitalityWhite@AggieNetwork.com
Home club: Tyler, District 12
---
Julie Upton '94   Hospitality Co-Chair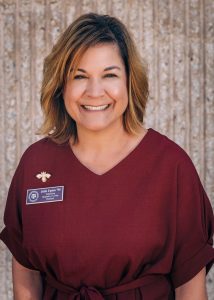 HospitalityMaroon@AggieNetwork.com
Home club: Pearland, District 6
---
Daniela R. Knight '87   Electronic Information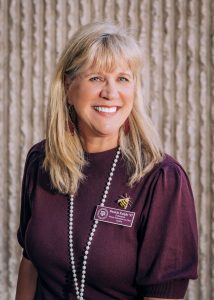 Home club: Austin , District 5
---
Kari Moore Roush '80 Social Media Chair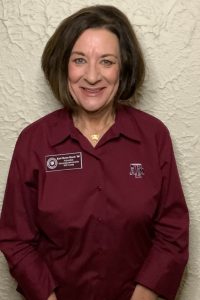 FederationSocialMedia@AggieNetwork.com
Home club: Hill County, District 16
---
Nancy Skokan Digital Marketing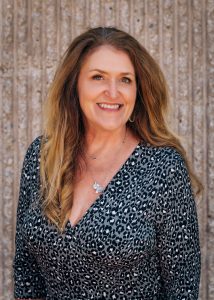 Home club: El Paso, District 10
---
Cindy DeWitt '86 CStat Parent Socials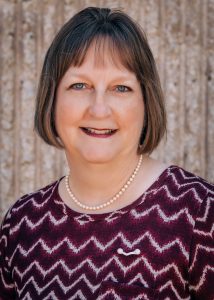 ParentSocialsCS@AggieNetwork.com
Home club: Brazos County, District 4
---
Lydia Wharton Galveston Parent Socials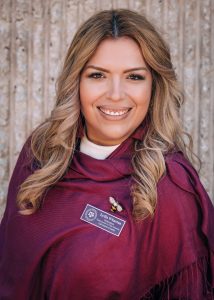 ParentSocialsGalveston@AggieNetwork.com
Home club: Galveston  County, District 6
---
Kim Kovar   Historian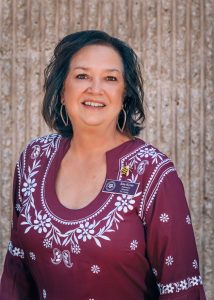 Home club: Tri-County, District 4 
---
Stephanie Collums '87   Development Chair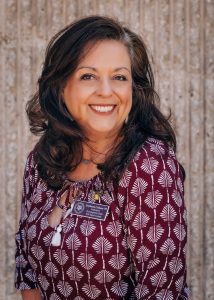 DevelopmentChair@AggieNetwork.com  
Home club: NWHC, District 17 
---
Federation Board Bios
Federation President 2021-2022:  Katherine (McMordie) Latham '80
Katherine M. (Katie) Latham '80, is the current President of the Federation of Texas A&M Mothers' Clubs. She received a B.S. in Recreation and Parks Business Administration from Texas A&M University in 1980 and a Masters in Elementary Education from Texas A&M Commerce in 1992.  Katie is a proud Aggie daughter, wife, and mother.  Her husband, Greig S. Latham '80, earned his Electrical Engineering degree in 1982.  Sons Major Garrett Latham '08, and retired Captain Stuart Latham '11,  were Distinguished Military Graduates,  members of  Company E-1 in the Corps of Cadets, and officers in the United States Army.
Katie's passion is serving others.  Her career began in convention coordinating.  As Account Executive for T.H.E. Meeting Planners, she planned and implemented major events and international travel for Frito-Lay, Southwestern Life Insurance, Fox & Jacobs, and Boy Scouts of America.  Once her sons were in high school, she began teaching Kindergarten and first grade before specializing in ESL in a Title 1 school in Allen, Texas.  Volunteer activities spanned Allen Lacrosse Treasurer, BSA Troop Committee, Chairman of Richardson Junior League-Kids on the Block, Children's Program Coordinator for Community Bible Study, and President of Mothers' Culture Club.  She is Managing Partner of Keeva, LC, a software automation company whose clients include Dallas Area Rapid Transit and Link America.  Katie is a certified Beekeeper and has bred miniature schnauzers.  She and Greig are members of West Erwin Church of Christ.
Katie was on the Collin County Aggie Mom Board and served as Tyler Aggie Mom President and currently serves as Tyler Parliamentarian.  She has served the Federation Board since 2012 in appointed and elected positions including 2nd VP Programs, 5th VP Boutique, and 7th VP Directory.  She loves the outdoors, puppies, music, books, grandchildren, genealogy and Aggieland.
Vice-President at Large:  Diane Eckols
Diane Eckols, Vice President at Large for the Federation of Texas A&M University Mothers' Clubs, has spent years serving nonprofits in both volunteer and professional roles.  Diane's focus is reviewing mission and practices to determine future long-range goals.  Organizations Diane has served include Westminster School for Young Children, Duke School, and Junior League in Durham, North Carolina, and The North Carolina Jazz Repertory Orchestra in Chapel Hill, North Carolina.
Diane's son, James Eckols '17, received his degree from the Texas A&M University Galveston Campus where he studied Maritime Administration and Economics.  It is Diane's passion for the Galveston Campus that prompted her to serve on the Federation board as an advocate for Galveston Aggies and Sea Aggie Moms.
As President of the Federation 2020-2021, Diane's Presidential theme was Aggie Moms Shining Together focusing on the mental health and wellbeing of our Aggies.  The Federation's marketing slogan was updated during Diane's tenure from The Legacy Continues to Welcome to the Club.  This new, forward thinking focus was created to consider families arriving on campus today and how Aggie Moms can best meet their needs.  Due to Covid-19, all Federation General Meetings were broadcast via Zoom from the Memorial Student Center.  Aggie Mom University was launched offering online training to all Aggie Moms.  In spite of the Pandemic, three new Clubs were added including California and Chicago Area. With Diane's leadership, Stephanie Collums '87, was appointed Development Chair which resulted in a record-breaking year, despite Covid-19, and the Federation paid off the last $31,000 of a $500,000 endowment to Sterling C. Evans Library which was started 30 years ago.
Diane loves Texas A&M so much, her family is completing a lake house near Somerville Lake just 35 minutes from Kyle Field to enjoy when they are not living on their Trawler M/V Carolina Dream docked near Galveston.
President-Elect:  Tamra (Nelson) Walker '89
Tamra Walker '89 serves as President-Elect of The Federation of Texas A&M University Mothers' Clubs after previously serving The Federation as Treasurer, 2nd Vice President of Programs, and 6th Vice President of Districts.  Tamra also serves as Ring of Honor Chair for her hometown Club and was previously the Coppell Aggie Moms' Club President.
Tamra graduated from the TAMU College of Liberal Arts with a B.A. in Speech Communication and has spent the last decade serving in the C-Suite of Denbury (NYSE DEN) as an Executive Administrative Assistant.  Prior to Denbury, she was a Project Consultant overseeing Sarbanes-Oxley compliance and technology implementations.  Tamra also frequently draws leadership insights from her experience as a serial small business owner and a high school speech and debate coach.  She is a visionary activator that inspires, organizes, and efficiently directs to make team members around her successful.
As a first-generation college graduate,  Tamra is extremely proud of the five golden Aggie Rings now worn by her immediate family!  Her husband of thirty years, Jason Barrett Walker '90, was Commanding Officer of Mascot Company, E-2 and is now employed by The Albers Group proudly supporting The Don and Ellie Knauss Veteran Resource and Support Center at Texas A&M University.  Landry Walker Henthorne '19, leads University Relations for ConocoPhillips alongside her spouse, Colin Ryan Henthorne '19, a Supply Chain Analyst at ConocoPhillips.  And the most recent TAMU graduate in the family is Chaney Rae Walker '21, who completed a B.S. in Education and will be teaching kindergarten this fall at Uplift Charter School in Dallas.  Tamra loves Pilates, hiking, and Aggie Football, and tries hard not to overuse exclamation points!
3rd VP Registration: Colleen Holmes '76
Colleen Holmes currently serves as the 3rd VP Registration for the Federation of Texas A&M University Mothers' Clubs.  Colleen received her Bachelor of Science degree in Biology  in 1976 and Masters of Education in Educational Curriculum and Instruction degree in 1984 from Texas A&M University.  Her husband, Mike, of 44 years received his Electrical Engineering degree in 1977 and his MBA in 1993.  Her children, Brandon '04, Heather '06, son-in-law Tommy '06 and granddaughter, Kadence '24 are also a part of the legacy of proud Aggie graduates.
Colleen is currently completing her 46th year at Bryan High School as a Science teacher.  She is actively involved in the life of her students as a sponsor of several clubs, organizations and activities.  She has been the recipient of the Bryan Independent School District Secondary Teacher of the Year, Outstanding Teacher of the TAMU Chapter of the Society of Sigma Xi and the Robert Fletcher Outstanding Science Teacher.
Colleen has a passion for being of service to others.  She is a life-long member of the First United Methodist Church of Bryan where she volunteers in the Sanctuary Choir and Hosanna Bell Choir.  She is the recipient of the You're The Tops: Celebrating Women Who Make A Difference from the Prenatal Clinic of Bryan/College Station,  Women of Distinction from the Girl Scouts of Central Texas, and the Dean's Roundtable from the Education & Human Development of Texas A&M University.
In the local Brazos County Aggie Mothers Club, Colleen has served in many positions as well as the past-president.  She has been a part of the Federation of A&M Mothers' Clubs Board since 2013  as Corresponding Secretary, Treasurer, Parent Socials Co-chair, Boutique VP, Directory VP and Registration VP.  Throughout this time, she has enjoyed being a part of the caring and nurturing of all past, present and future Aggies.  "Once an Aggie Mom, always an Aggie Mom".
4th VP Reports: Karen M. Hunter '85
Karen Hunter currently serves as the 4th VP Reports for the Federation of Texas A&M University Mothers' Clubs. Karen received her Bachelor of Business Administration degree in Business Analysis (BANA) from Texas A&M University in 1985. Her husband of 31 years, Cary, received his Bachelor of Science in Dairy Science in 1987 and his Masters in Agricultural Economics in 1990, both from Texas A&M. Their children, Katy '15 (BS, Kinesiology/Dance Science) and Craig '16 (BS, Agricultural Systems Management) are also Aggie graduates, making Karen a proud Aggie, Aggie wife AND Aggie mom!
Karen is a member of Dallas County Aggie Moms' Club, having previously served as Communications Chair and President. She is currently the Federation District Rep and Co-chair of the Century Celebration Committee as the first Aggie Moms' Club turns 100 in February 2022. She has been a part of the Federation of A&M Mothers' Clubs Board since 2016 as Aggie Mom Camp Co-chair, Electronic Information Chair, 7th VP Directory and District 2 Liaison.
Karen has recently completed her 20th year at Tyler Technologies, a company dedicated to providing solutions to the public sector. She enjoys volunteering, leveraging her skills and knowledge for creating and improving processes to various organizations. In addition to her involvement with Aggie Moms Clubs, she has also volunteered with St Monica PTA, JPII Booster Club, Jesuit Women's Auxiliary, Cardinal Women's Auxiliary and her neighborhood association's board. In her spare time, Karen enjoys reading, crocheting, watching Aggie sports and baseball.
6th VP Districts: Alice Artman
Alice Artman, 6th VP Districts for the Texas A&M University Mothers' Clubs, has been a member of her home club, Brazoria County Aggie Moms for 20 years since 2001.  She served in many officer positions including two years as President and worked on various committees.  Alice and her husband, Sean purchased a new home and made the move to College Station about a year ago.  Their daughter, Stephanie '05, majored in Political Science with a minor in Communications.  Stephanie also received her MBA from University of Texas McCombs Business School in 2009.
Alice received an Associates Degree in Applied Science Technology in 1991 from Brazosport College in Lake Jackson, TX.  Alice worked at Brazosport College Library for five years and worked at Brazoswood High School Library for 14 years.  She was involved in the first library automation in Brazoria County when she worked at Brazosport College.  While working at Brazoswood, Alice was the Student Council Advisor.  Alice's last job was working for Brazoria County Elections Division where she worked as an election clerk and election judge.  She volunteered as a youth minister at St. Michael's Catholic Church in Lake Jackson for approximately 12 years and did marriage preparation for engaged couples from 1995 thru 2017.  Volunteer work is especially important to her family, which includes Salvation Army, Habitat for Humanity, Suicide Awareness and Prevention, local food banks including the Houston Food Bank, recycling in our community and many other organizations.
One of her accomplishments as a Student Council Advisor was being highlighted in a national Leadership Magazine twice where she emphasized leadership advice and about a program started by her council called "Got Your Back . . . Pack" where our council provided backpacks of food for our homeless student population to have access to food on the weekends. The backpack program was included in a National Student Council Conference in a workshop.  Alice's council received and given recognition with many state and national awards.  She was also elected as District 7 Advisor of the year in 2009.  Her District consisted of approximately 50 Houston Area high schools.
7th VP Directory-Mechelle Fisher
Mechelle Fisher serves as 7th VP of Directory of The Federation of Texas A&M University Mothers' Clubs after previously serving The Federation as Treasurer, 1st VP of Membership, and Parent Socials-Galveston.  Mechelle is in the Ring of Honor in her hometown club (Galveston County Aggie Mothers Club), currently serves as the club's Secretary and was previously President-Elect, President, VP at Large, and Treasurer.
Mechelle previously worked as an Office Manager and Administrative Assistant in banking and finance before taking leave to stay at home and raise her 3 kids.  Her husband, Paul, travels extensively for his job as Vice President of Key and National Accounts (Global) for Salient Systems, Inc. where he works in security video management.  She has volunteered her time extensively after "retiring" and has helped many nonprofits fulfil their mission.  She has worked in the office, volunteered as a foster home (and is an adopter), volunteered as a transporter, and served as an officer on the Board of a statewide equine rescue.  She has also served as an officer in booster clubs (Band, JROTC), was a Girl Scout leader and "Cookie Mom" for many (MANY!) years, currently serves her local Aggie Mothers Club, and serves on the board of a local dog rescue.
Her oldest (who made her an Aggie Mom), Lauren Fisher (Tilley), received her B.S. in Biology in '19 and is currently working as a Vet Tech while trying to get into Vet School. She was recently married to her high school sweetheart who is also a class of '19 Aggie with a degree in Chemical Engineering.  Mechelle's son, a Specialist in the Army/Texas National Guard, is currently deployed overseas and plans to start his college education in Criminal Justice/Forensics once he returns – she is secretly hoping he will become her next Aggie!  Her youngest recently graduated high school and will attend Texas A&M Corpus Christi in the fall as a pre-nursing student. She plans to get her BSN and work towards becoming a Forensic Nurse (and yes, we have been working on her to become an Aggie Nurse!)
Mechelle lives in Friendswood and loves food and traveling (sometimes even traveling just for the food!)  She also loves decorating, gardening, cooking, and enjoying her extensive wine collection.  As an animal lover, she is looking forward to moving to the country as soon as possible so she can finally live on land and have their 3 horses in the backyard!
Hospitality Co-Chair: Sue Chelf
Sue Chelf, Hospitality Co-Chair for the Federation of Texas A&M Mothers' Clubs, is serving in
this position for the second year in a row. She is a member of Galveston County Aggie Moms'
Club and Ring of Honor. Sue has served as an officer for GCAM in Membership, Hospitality and
Chairman of Ring of Honor. For the 2021-2022 Sue will serve the Galveston club as Historian.
Sue graduated from the University of Wisconsin-Parkside with a B.A. in Communication. Her
love of working with the public led her to a position as flight attendant for Delta Airlines. After
several years of flying Sue became a full time mom and substitute teacher. She continued her
work as a volunteer for several non-profit organizations including being President of Kingwood
High School Men's Soccer Pals for three years.
Sue's love for Texas A&M came from her two sons. Marcus, (Mac) '16 was in the Corps of
Cadets while earning his degree in Industrial Engineering. He is currently employed by the Jack
Olsta Company. Sam '18, graduated fromTexas A&M Galveston with a degree in Marine
Transportation License Option. He is currently employed as a Maritime Officer sailing the world.
Sue's husband Max recently retired as a pilot after 40 years in the U.S. Air Force and Delta
Airlines. The Chelf's enjoy all the family time they can get.
Sue loves serving the students of Aggieland and Aggieland By The Sea. She finds it an honor to
be a part of the Aggie family. Whether Sue is volunteering with Aggie Moms' or traveling with
her family she is meeting and talking with as many people as she can.
Hospitality Co-Chair: Julie Upton
Julie Upton currently serves as the Hospitality Co-Chair for the Federation of Texas A&M University Mothers' Clubs.  Julie previously served on the Federation Board as Parent Social Co-Chair for the Galveston Campus.  She has served on the Galveston County Aggie Moms Club Board as Recording Secretary as well as the Pearland Aggie Moms Club Board  as VP of Programs.  She is currently the VP of Programs for the Pearland Friendswood Aggie Moms Club.
Julie is a '94 graduate of Texas A&M University earning a BS in Psychology and a '97 graduate of Houston Baptist University earning a MS in Clinical Psychology.   Julie is proud of her 3 Aggie graduates.  Her son, Tyler '20, graduated from Texas A&M University in Galveston (TAMUG) with a degree in Marine Engineering Technology.  He is currently pursuing a Master's Degree at TAMUG in Maritime Administration and Logistics.  Tyler is a Field Engineer with Kiewit Offshore Services.  Her daughter, Katie '21, graduated with a BS in Communication.  Katie is an Options Analyst with Perry Homes.  Her future son-in-law, Garrett '21, graduated with a BBA in Finance.  Garrett is an Investment Banking Analyst with Wells Fargo Bank.
Julie has been a REALTOR in the Houston area for 18 years.  She owns Pearwood Properties.  Julie volunteers her time serving her community through The Jordon Lenamon Foundation and The Texas Team Foundation.  She currently resides in Pearland with her husband, Randy, retired Houston Police Lieutenant.
Federation Parliamentarian: Monica Isgren
Monica Isgren is the Parliamentarian of the Federation of Texas A&M Mothers' Clubs serving in this role for a second year.  She received a BS in International Business and Marketing from Bowling Green State University in 1989.  She and her husband John are the proud parents of two children.  Michael is a Texas A&M Maritime Academy '17 graduate on the TAMUG campus with a degree in Maritime Engineering.   He is currently working for G&H Towing.  Their married daughter, Maggie Pratt (MSU '18, SGU DVM '22 expected) is completing her 4th year, clinical year, at Iowa State University.  
Monica has worked with nonprofit organizations in both volunteer and professional roles.  She worked for many years serving local communities at YMCAs in the Chicago suburbs and the YMCA of Greater Houston.   As an Aggie Mom, she served as the Galveston County Aggie Mothers' Club as historian and VP of Communications.   Recently after moving to Houston, Monica became a member of the Houston Aggie Mothers' Club in addition to her ongoing affiliation with the Galveston County Aggie Mothers' Club.
Monica loves travel, musical theatre and is an avid sports fan.   She is passionate about her beloved Chicago Cubs and College sports.  
Electronic Information Chair: Daniela R. Knight '87
Currently, Daniela serves as the Electronic Information Chair for the Federation of Texas A&M University Mothers' Clubs.  She manages the Federation website, as well as the Federation email accounts.  Daniela graduated from Texas A&M University in 1987 with a Bachelor's Degree in Human Nutrition.  She also received a Masters' of Science in Nutrition in 1989 in the combined Masters' and Dietetic Internship program.  In 1989, she married Joe Knight, who received his Bachelors' of Science in Political Science in 1987.  Their children, Michael '15 and Madison '19 and their daughter-in-law Shannon '15 are also all proud members of the Aggie Family.
Throughout her life, Daniela has enjoyed serving her community.  She was the president of several elementary school booster clubs; she was a member of the board of National Charity League-Austin Chapter; she also served on the Hyline Board at Westlake High School.  For the  years that Michael, then Madison, were high school seniors, she was a committee member for Project Graduation.
For 30 years, Daniela has been a Registered Dietitian.  Her first job was as Clinical Dietitian at Round Rock Hospital.  She then moved on to be a Health Educator at Austin Diagnostic Clinic.  Eventually, she owned her own dietetics practice in Austin for more than 15 years.  Daniela has been retired for the last several years and enjoys using her free time for volunteer organizations, like Aggie Moms.  She served on the Board of the Austin Texas A&M Mothers' Club for 6 years, culminating in the role of President.  This is her third year on the Federation Board. In addition to volunteer work, Daniela loves to travel, read, and hike in Colorado.  She feels blessed to have made many wonderful friends through Aggie Moms.
Social Media Chair: Kari (Moore) Roush '80
Kari Roush currently serves as the Federation's Social Media Chair. She is a proud member of the Fightin' Texas Aggie Class of 1980 and serves as an Association of Former Students Class Agent for her class. Her husband, David '78 received his Doctor of Veterinary Medicine degree from Texas A&M in 1984, the year they married. They are very proud of their son James '12, who followed in his father's footsteps and graduated from the Texas A&M College of Veterinary Medicine in 2016. Kari's brother Robert '82, sister-in-law Carole '86, nieces Audrey '14, Meredith '21 and Elizabeth, and nephew Bryan '16 round out her big, happy Aggie family.
Kari has spent her career as a technical sales and support representative, first at IBM and for the past 25 years for Evans Standard Products, an oil and gas supply and service company. She enjoys her time working in the Permian Basin, but is happiest at home with Dave and their dogs in Hillsboro where she always has a restoration project in the works for their circa 1927 home. Besides historic homes and her Corgi dogs, Kari loves antiquing while traveling the back roads of great state of Texas and all things Texas A&M!
In Hill County, Kari has served as Muster Chair, Treasurer and Scholarship Chair for the Hill County A&M Club. She enjoyed her years as President of the Hill County Aggie Moms Club while James was a student. This is her sixth year to serve on the Federation Board, previously she was the Electronic Information Chair and Historian. She is honored to serve on the board of this wonderful organization and is "Standing Ready" to support all Aggies and their Aggie Moms!
Digital Marketing Chair – Nancy Skokan
Nancy Skokan serves as the Digital Marketing Chair this year.  She is the President of the El Paso Aggie Mothers Club, which is a position she has held for the past 2 years.  She was previously the Historian.  She also served the Federation on the Nominating Committee in 2020.
Nancy is self-employed as a Realtor®, licensed in Texas and New Mexico.  She has spent her entire adult life in the real estate industry.  She began her career in Houston with Chicago Title and then took a position with Stewart Title that moved to her to El Paso, and her love for the West Texas town began.  It was there that she met her husband Thomas and married and began a family.  It was upon starting a family that she moved into the mortgage business.  She owned her own mortgage brokerage company, El Paso Mortgage Corporation, for over 12 years.  Feeling the need to change as the industry changed, she got her real estate license and began sales full time in 2014.  She loves helping families with the biggest decision in their lives.
Nancy's son Matthew, Class of '22, attending Texas A & M was a dream come true.  He will be graduating with a degree in Material Science Engineering.  Nancy comes from a family of many Aggies, but she attended Sam Houston State, just up the road.  She says, "I wasn't a student here, but I got here as soon as I could as a MOM!"   Her great-great…grandfather Colonel A.J. Rose was the President of the Board of Regents for Texas A & M from 1892-1896!  There's old maroon blood in her family!
Nancy has served as the Booster Club President for Coronado High School Baseball, former PTA President for many schools for many years (as well as many other PTA positions), Board Member of the Frank Manning Little League Baseball Organization, former member of Junior League of El Paso and she currently serves on the Flourish Women's Leadership Team.  She has actively served in her church for over 24 years in many capacities.
Nancy loves to play golf, attend baseball games, travel and plan activities and events!  Nancy is excited about this new position on the Board as she will be forging the way into Digital Marketing for the Federation with some exciting things like designing an app and implementing new innovative ways to reach our audience!
Development Chair:  Stephanie (Rock) Collums '87
Stephanie Collums currently serves as the Development Chair for the Federation of Texas A&M University Mothers' Clubs.  Stephanie, a first-generation college graduate, received her degrees, a  B.S. in Educational Curriculum and Instruction in 1987 and her M.Ed. in Educational Administration in 1994, from Texas A&M University.  Her daughter, Megan '16, son-in-law Sean '16 and son Nicholas '19, are the second generation of proud Aggie graduates!
Stephanie recently retired after 30 very active years in public education where she had the honor to serve as a teacher, assistant principal, and principal and educational leader at Title 1 middle school campuses.   Since retirement, she has served on  various  boards, including  her local church, the Grimes County Reagan Dinner,  and the Grimes County Republican Women.
Stephanie has served as the Secretary, President Elect, President and Past President of her local Texas A&M Mothers' Club located in Northwest Harris County.  She is currently entering her third year on the Federation Board where she enjoys being able to give back to Texas A&M by developing partnerships with donors and local businesses to support the Federation in its endeavors to grow clubs, Aggie moms, Aggie students and Texas A&M University.  She believes everyone deserves an opportunity to be involved with Texas A&M!