In accordance with the Federation Bylaws, the Board consists of both elected and appointed Officers each serving a one year term.
The twelve officers elected and installed during the Spring Federation Business Meetings are: the Federation President, the President-Elect, the Vice President at Large (who is the Immediate Past Federation President), seven Vice Presidents, the Recording Secretary, and Treasurer.  The officers appointed by the incoming Federation President are: the Parliamentarian, the Corresponding Secretary, the Electronic Information Chair(s), the Parent Social Chair(s), Aggie Mom Camp Chair(s), the Hospitality Chair(s), the Historian and Development Chair.
All Officers serve a one year term from one Spring Federation Business Meeting to the next,  except the Treasurer, whose term ends at the end of the Federation's fiscal year, May 31st.
---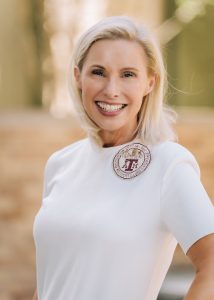 Tamra Walker '89  President                            
FederationPres@AggieNetwork.com 
Home club: Coppell, District 1
Tamra Nelson Walker '89 serves as President of The Federation of Texas A&M University Mothers' Clubs after previously serving The Federation as President-Elect, Treasurer, 2nd Vice President of Programs, and 6th Vice President of Districts.  Tamra also served as the Coppell Aggie Moms' Club President and continues to be an active Member of her home Club.
Tamra graduated from the TAMU College of Liberal Arts with a B.A. in Speech Communication and has spent the last 15 years serving as an Executive Administrative Assistant.  She has just survived her first Busy Season at RSM US LLP, a public accounting firm to the middle market.  (RSMUS.COM)  Prior to RSM, she worked for 10 years in the oil and gas industry after working as a Project Consultant overseeing Sarbanes-Oxley compliance and technology implementations.  Tamra also frequently draws leadership insights from her experience as a serial small business owner and a high school speech and debate coach.  She is a visionary activator that inspires, organizes, and efficiently directs to make team members around her successful.
As a first-generation college graduate, Tamra is extremely proud of the five golden Aggie Rings now worn by her immediate family!  Her husband of thirty-one years, Jason Barrett Walker '90, was Commanding Officer of Mascot Company, E-2 and is now employed by Albers Aerospace proudly supporting The Don and Ellie Knauss Veteran Resource and Support Center at Texas A&M University.
Daughter, Landry Walker Henthorne '19, graduated with a BS in Human Resource Development and an MS in Human Resource Management from Mays Business School.  Landry is a technical recruiter for Southwest Airlines while her spouse, Colin Ryan Henthorne '19, sells Cyber Security Software for Sophos.  And the most recent TAMU graduate in the family is Chaney Rae Walker '21, who completed a BS in Education and teaches kindergarten at Uplift Charter School in Dallas.  Much to their Aggie Moms' delight, they all make their home in Dallas!
Tamra loves Pilates, listening to podcasts, hiking, and Aggie Football, and tries hard not to overuse exclamation points!
---
Katie Latham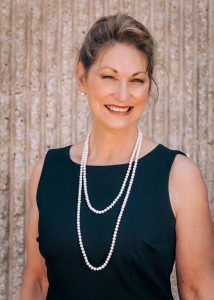 '80  Vice President at Large  and Acting Parliamentarian                          
Home club: Tyler, District 12
Katherine M. (Katie) Latham '80, is the current Vice President at Large of the Federation of Texas A&M Mothers' Clubs. She received a B.S. in Recreation and Parks Business Administration from Texas A&M University in 1980 and a Masters in Elementary Education from Texas A&M Commerce in 1992.  Katie is a proud Aggie daughter, wife, and mother.  Her husband, Greig S. Latham '80, earned his Electrical Engineering degree in 1982.  Sons, Major Garrett Latham '08, and retired Captain Stuart Latham '11, were Distinguished Military Graduates, members of Company E-1 in the Corps of Cadets, and officers in the United States Army.
Katie's passion is serving others.  Her career began in convention coordinating.  As Account Executive for T.H.E./Maritz Meeting Planners, she planned and implemented major events and international travel for Frito-Lay, Southwestern Life Insurance, Fox & Jacobs, and Boy Scouts of America.  Once her sons were in high school, she began teaching Kindergarten and first grade before specializing in ESL in a Title 1 school in Allen, Texas.  Volunteer activities spanned Allen Lacrosse Treasurer, BSA Troop Committee, Chairman of Richardson Junior League-Kids on the Block, Children's Program Coordinator for Community Bible Study, and President of Mothers' Culture Club.  She is Managing Partner of Keeva, LC, a software automation company whose clients include Dallas Area Rapid Transit and Link America.  Katie is a certified Beekeeper and has bred miniature schnauzers.  She and Greig are members of West Erwin Church of Christ.
Katie was on the Collin County Aggie Mom Board and served as Tyler Aggie Mom President and Parliamentarian. Her new adventure will be recruiting the inaugural Ring of Honor group for the Tyler Aggie Moms!  She has served the Federation Board since 2012 in appointed and elected positions including 2nd VP Programs, 7th VP Directory, 5th VP Boutique, President Elect and President.  She loves the Piney Woods of East Texas, puppies, music, dancing with her husband, books, grandchildren, genealogy and Aggieland!
---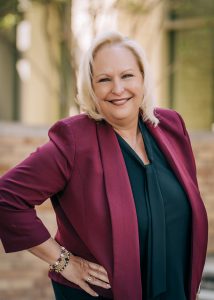 Johnna Lenamon  President-Elect                  
Home club: Pearland, District 6
Johnna Lenamon currently serves as the President-Elect for the Federation.  She previously served as the 2nd Vice President of Programs. This is her 4th year on the Board.  Johnna also serves as the current President of the Pearland Friendswood Aggie Moms' Club.
Johnna is a '92 graduate of University of Houston earning a BS in Healthcare. Johnna is the proud mom of her Aggie, Morgan '20 who graduated with a BS in Economics and completed his Masters in Finance from May's School of Business in '21. Johnna lost her beautiful daughter, Jordon, in 2020.
Johnna is the Vice President of Network Development at Kelsey-Seybold Medical Group, LLC in Houston. Johnna also serves as the President of The Jordon Lenamon Foundation. She currently resides in Pearland with her husband, Martin, an Analyzer Technician with ExxonMobil.
---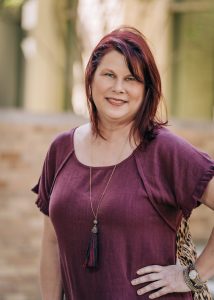 Suzan York '86  1st Vice President Membership           
1stVPMembership@AggieNetwork.com  
Home club: Collin County, District 2
Suzan York is in her 4th year of serving on the Federation Board.  Previously, she held the positions of 4th VP-Reports and Aggie Mom Camp Co-Chair.  She currently serves as                  1st VP-Membership.  In her family, Suzan is a 3rd generation Aggie and graduated with a BBA in Marketing in 1986.  She is a proud Aggie daughter, sister, niece, sister-in-law and aunt but best of all an Aggie Mom to Elise '16 who lives and works in New York City.  She also has a son, Troy, who recently graduated from the University of Wisconsin-Superior where he played college hockey.
Shortly after graduating from Texas A&M, Suzan went to work in the real estate appraisal business in the Dallas metroplex and became a Certified General Real Estate Appraiser where she worked in the commercial area.  She transitioned to residential appraising in 1992 when her husband and his brother (Aggie Class of 1984) opened York and York, Inc. Real Estate Appraisers.
Once her kids reached school age, Suzan enjoyed volunteering at her kids school PTAs and select team organizations.  President, Membership VP, Secretary, Treasurer, Carnival Chair and Drill Team Show Mom were some of the many positions she held during her time serving on various boards .  While her daughter was in junior high and high school, they volunteered throughout the community for many non-profit and for profit businesses.  She also was active as a dance mom and hockey mom volunteering many hours at competitions, recitals and tournaments.
Suzan is a member of the Collin County Aggie Moms Club joining in 2012 where she has served as President, Membership VP, Socials VP and Boutique Chair.  She has enjoyed giving back to Texas A&M, not only to the school but to the students and moms, through her volunteering with CCAM and now on the Federation Board.  Suzan loves to read, craft, Jazzercise and Aggie Football!!
---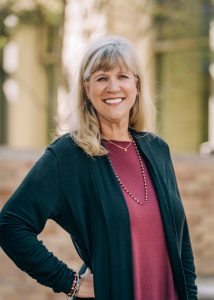 Daniela R. Knight '87   2nd Vice President Programs        
2ndVPPrograms@AggieNetwork.com 
Home club: Austin , District 5
Currently, Daniela serves as 2nd VP Programs  for the Federation of Texas A&M University Mothers' Clubs.   Daniela graduated from Texas A&M University in 1987 with a Bachelor's Degree in Human Nutrition.  She also received a Masters' of Science in Nutrition in 1989 in the combined Masters' and Dietetic Internship program at TAMU.  In 1989, she married Joe Knight, who received his Bachelors' of Science in Political Science in 1987.  Their children, Michael '15 and Madison '19 and their daughter-in-law Shannon '15 are also all proud members of the Aggie Family.
Throughout her life, Daniela has enjoyed serving her community.  She was the president of several elementary school booster clubs; she was a member of the board of National Charity League-Austin Chapter; she also served on the Hyline Board at Westlake High School.  For the  years that Michael, then Madison, were high school seniors, she was a committee member for Project Graduation.
From 1989 to 2020,  Daniela was  a Registered Dietitian.  Her first job was as Clinical Dietitian at Round Rock Hospital.  She then moved on to be a Health Educator at Austin Diagnostic Clinic.  Eventually, she owned her own dietetics practice in Austin for more than 15 years.  Daniela has been retired for the last several years and enjoys using her free time for volunteer organizations, like Aggie Moms.  She served on the Board of the Austin Texas A&M Mothers' Club for 6 years, culminating in the role of President.  Daniela is now a member of the Austin Club's Ring of Honor.  This is her fourth year on the Federation Board; having previously served as the Federation Parliamentarian and the Electronic Information Chair.
In addition to volunteer work, Daniela loves to travel to other countries, read, and hike in Colorado.  She feels blessed to have made some of her closest friends through Aggie Moms.
---
Alma Tovias  3rd Vice President Registration       
3rdVPRegistration@AggieNetwork.com 
Home Club: Pasadena, District 6
Alma Tovias '89 serves as the 3rd VP for Registration of the Federation of Texas A&M University Mothers' Clubs.  She is also the Vice President at Large of the Pasadena Area Aggie Moms Club where she previously held the offices of President and VP of Programs.
Alma received her Bachelor of Science degree in Aerospace Engineering from Texas A&M University.  She has worked for 30 years as a structural/mechanical engineer and project manager supporting the design, fabrication, test, launch, and on-orbit operations of International Space Station. She currently supports the Space Launch System Program that will take us back to the moon.
Her oldest daughter, Clarissa, received her B.S. in Electrical Engineering in 2018 from Texas A&M University as well as a Bachelor of Arts in Applied Mathematics from the University of St. Thomas and currently works for Infinity MEP Consultants in Houston.  Her daughter Lucy graduated from Texas A&M University with a B.S. in Industrial Distribution and a minor in Business in 2020 and completed her first year of employment at Relevant Power Solutions in Houston.  Her youngest daughter, Aimee, is currently a junior at Texas A&M and is a member of the TAMU gymnastics team.
Alma is excited to join the Federation Board and has found it to be out of this world much like her passion for space exploration.  She considers Aggie Moms the best of both worlds as it fuses the Spirit of Aggieland and a mother's love perfectly… and that is Good Bull!
---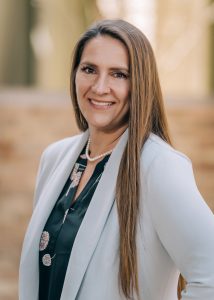 Mechelle Fisher  4th Vice President Reports       
Home club: Galveston County, District 6
Mechelle Fisher serves as 4th VP of Reports after previously serving The Federation as 7th VP Directory, Treasurer, 1st VP of Membership, and Parent Socials-Galveston.  Mechelle is in the Ring of Honor in her hometown club (Galveston County Aggie Mothers Club), currently serves as the club's Co-President and was previously President-Elect, President, VP at Large, Secretary, and Treasurer.
Mechelle previously worked as an Office Manager and Administrative Assistant in banking and finance before taking leave to stay at home and raise her 3 kids.  Her husband, Paul, travels extensively for his job as Vice President of Sales for a new "start-up" Alcatraz AI.   She has volunteered her time extensively after "retiring" and has helped many nonprofits fulfil their mission.  She has worked in the office, volunteered as a foster home, volunteered as a transporter, and served as an officer on the Board of a large equine rescue.  She also served as an officer in booster clubs (Band, JROTC), was a Girl Scout leader and "Cookie Mom" for many (MANY!) years, currently serves her local Aggie Mothers Club, and serves on the board of a local dog rescue.
Her oldest (who made her an Aggie Mom), Lauren Fisher (Tilley), received her B.S. in Biology in '19 and was just admitted to Veterinary School. She married to her high school sweetheart who is also a class of '19 Aggie with a degree in Chemical Engineering.  Mechelle's son, a soon to be Sergeant in the Army/Texas National Guard, is currently on mission and wants to pursue Computer Engineering once his mission is complete – she is secretly hoping he will become her next Aggie!  Her youngest recently completed her first year at Texas A&M Corpus Christi and is figuring out if that is the path she wants to stay on.
Mechelle lives in Friendswood and loves food and traveling (sometimes even traveling just for the food!)  She also loves decorating, gardening, cooking, and enjoying her extensive wine collection.  As an animal lover, she is looking forward to moving to the country as soon as possible so she can finally live on land and have their 3 horses in the backyard!
---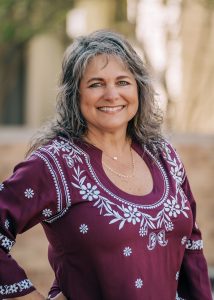 Roxanne Forrest  5th Vice President Boutique      
5thVPBoutique@AggieNetwork.com
Home club: Medina County, District 20
Roxanne now serves as the 5th VP of Boutique, this is her third year on the board after serving as Treasurer in 2021-2022 and Historian in 2019-2020. In addition to her role in the Federation, she is also a member of the Medina County Aggie Moms' Club where she has served as President for the past 4 years but will soon turn over her position and become the Vice President at Large.
She resides in Castroville, Texas, with her husband Steve and is a proud mom of 3 sons; 2 of whom are Aggies. Her son Wyatt '21 is a first-generation Aggie and graduated from Mays Business School. He introduced mom and dad to College Station and the traditions of being an Aggie.  Mason '23 is right behind him and starts his Senior year in Ag Economics in the Fall.  She is also a doting grandmother of 2 amazing grandsons.
Roxanne is very active in her community and sits on many boards, such as the Medina Valley Education Foundation-President, Boy Scouts-Treasurer, Castroville Chamber of Commerce-Treasurer, Castroville Quilters & Stitchers-Treasurer, Medina County A&M Club Golf Committee, San Antonio Stock Show & Rodeo and Fellowship of Christian Athletes (FCA). When her sons were in school, she served as President or Treasurer of many booster clubs, such as FFA Booster, Stock Show Booster and Prom Committee. She has also been the Treasurer for her church for the past 10+ years. She has a passion for supporting her community, raising money for scholarships and assists with and organizes many fundraising events every year.
Roxanne is a Taxidermist and has owned her own Taxidermy business in Helotes, Tx for 18 years. She also helps to run her husband's electrical business.
In her spare time, she likes to quilt, spend time with her boys and visit Aggieland as much as possible.
---
Nancy Skokan  6th Vice President Districts     
6thVPDistricts@AggieNetwork.com
Home Club: El Paso, District 10
Nancy Skokan serves as the 6th VP for Districts this year, which she is very much looking forward to getting out and meeting Aggie Moms from across America. She is the Past-President of the El Paso Aggie Mothers Club, which is a position she has held for the past 2 years and will serve locally as the Treasurer this year. She was previously the Historian. She also served on the Federation on the Nominating Committee in 2020 and as the Digital Marketing Chair in 2021-2022. This was a new position which created an APP for the Federation of Aggie Moms, a great way to make and stay in contact with Aggie Moms.
Nancy is self-employed as a Realtor®, licensed in Texas and New Mexico. She has spent her entire adult life in the real estate industry. She began her career at the age of 22 in the title business that moved her from Houston to El Paso, and her love for the West Texas town began. It was there that she met her husband, Thomas; married and began a family. She owned a
mortgage brokerage company for many years before deciding to get her real estate license and began sales full time in 2014. She loves helping families make their dreams a reality.
Nancy's son Matthew, Class of '22, attending Texas A & M was a dream come true. He will be graduating with a degree in Material Science Engineering. Nancy comes from a family of many Aggies, but she attended Sam Houston State, just up the road. She says, "I wasn't a student here, but I got here as soon as I could as a MOM!" And the Aggie family welcomed her in! Her great-great…grandfather Colonel A.J. Rose was the President of the Board of Regents for Texas A & M from 1892-1896! There's old maroon blood in her family! She also has siblings and nephews that are Aggies! Nancy and Tom have an older son, Christopher, that lives in Fredericksburg. He graduated from Angelo State in 2018 with a degree in Animal Science and a minor in Wildlife Management.
Nancy has served as the Booster Club President for Coronado High School Baseball, former PTA President for many schools for many years (as well as many other PTA positions), Board Member of the Frank Manning Little League Baseball Organization, former member of Junior League of El Paso and she currently serves on the Flourish Women's Leadership Team. She has actively served her church for over 24 years in many capacities. She is active in her local real estate committee and builder associations, as well as a mentoring program in her office.
Nancy loves to play golf, attend baseball games, travel and plan activities and events! They refer to her as the "Fun Organizer" in her friend group! She is crafty and loves DIY projects.  Nancy is excited about her new position on the Board as she will be able to put to good use her planning and gathering skills; and her true gift, which is loving others. She can't wait to meet Aggie Moms from everywhere and to help them in any way she can. "I'm coming to a town near you Moms!"
---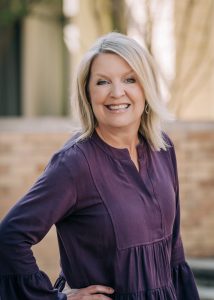 Shannon Self  '22  7th Vice President Directory    
7thVPDirectory@AggieNetwork.com
Home Club: Louisiana, District 14
Shannon Self currently serves as the 7th VP Directory for the Federation of Texas A&M Mother's Clubs.  She is also serving a second term as Treasurer for the Louisiana Texas A&M Mothers' Club.  Shannon received her Bachelor of Science degree from Louisiana Tech University in 1989 and Doctor of Medicine from Louisiana State University School of Medicine in 1994 (she owns nothing purple and gold!!).  Most recently, she received her Master of Legal Studies in Health Law, Policy, and Management from Texas A&M University School of Law in May 2022.
She and her husband, Chuck, have two Aggies, Emily '23, Biomedical Science (BIMS) and Haley '26, Biomedical Science (BIMS), who both plan to attend dental school after graduation.  Shannon is a practicing Emergency Medicine physician.  Chuck is a physician assistant and the loudest and proudest Aggie dad and husband.
For many years Shannon has volunteered her time to the Minden St. Jude Auction and 5K/10K/Half-Marathon, an annual week-long community event that consistently raises more money per capita for St. Jude Children's Research Hospital than any other town in the United States ($2.4million in 2022).  She also enjoys traveling, anything outdoors and Aggie Football and feels so blessed to have the opportunity to give back to the students and other Aggie moms during the coming year!
---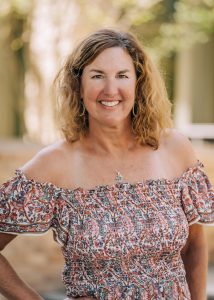 Renee Lotz  Recording Secretary   
Home Club: Chicago Area, District 14
Renee Lotz is the current Recording Secretary of the Federation.  She also serves as the President of the Chicago Area club.  She received a B.S. in Human Resources from Miami University (Miami of Ohio) and an M.B.A in Marketing from Xavier University.
But more importantly, she is the loudest and proudest mom of '22 engineering twins.  She is amazed at the beautiful journey which brought her to the Board.  With maroon and white her favorite color palette, the SEC her favorite network and Chancellor Sharp her favorite comedian, she is ready to give back to the Federation with joy and enthusiasm.
Renee's passion is to connect women and share resources.  After attending two Aggie Moms Camps, she felt the desire to find other Aggie families in her area.  Sure enough, 200 families reside in Illinois, St. Louis area and Northern Indiana. During COVID, she and several other Chicago Area moms started the 110th club and were installed by the Federation September 2020.
Renee treasures her involvement as the co-coordinator of Senior Single Women ministries and coordinator of College Moms in Prayer.  She and her husband, Steve, attend Chapelstreet Church in Geneva, Illinois.
Renee LOVES anything outside: gardening, running, swimming, biking, walking small towns.  She also enjoys sand between her toes at her favorite spot in Miramar Beach, Florida.
---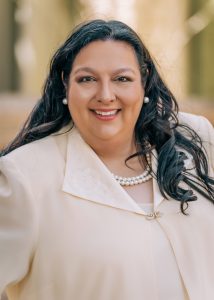 Melanie Harrington  Treasurer    
Home Club: Corpus Christi, District 11
Melanie Harrington is a Corpus Christi native and graduate of Mary Carroll High School. She worked as an administrative assistant at a Part 135 commercial aircraft company at the Corpus Christi International Airport, where her newfound love for flying after high school graduation led her to work full time at the commercial aviation company. Melanie has been very fortunate to obtain aviation, construction, trucking, wholesale, recycling, import/export, private investigations/security, legal and accounting/financial experience. Melanie's love for numbers lead to her 32 years of experience in the financial and accounting industry.
Melanie is a single mother of two children, Michael and Meagan.  Michael '17 graduated from Texas A&M Kingsville with a degree in Mechanical Engineering and Meagan '21 graduated from Texas A&M College Station with a degree in Public Health.  Meagan now attends Cizik School of Nursing at UTHealth.  Melanie is also the proud mom to her canine daughters, Ava (chocolate Labrador) and Mia, (labradoodle), otherwise known as the A&M Girls.
Melanie is a proud member of the Corpus Christi Aggie Moms Club; she joined in 2017 and has since served as Treasurer and President two terms each.  For 2022-2023, Melanie will serve the Corpus Christi Aggie Moms as Vice President At Large.
Melanie was honored to serve on the Federation Nominating Committee 2021 and was humbled to be chosen to serve as part of the Ambassador Committee during its inaugural year.  Being able to spread good will and to be a representative of the Aggie Spirit to promote awareness and membership was the highlight of her time in these positions.
In Melanie's spare time, she's an avid volunteer in her community and loves to give back.  Melanie's love as a philanthropist is demonstrated daily with her continued drive to support our youth reach their life-long goals.  As such, she is known by many of our youth across this great state as "Momma H".  Melanie serves on the S.A.L.E. Junior Shootout Steering Committee during the San Antonio Livestock Show and Rodeo.  Melanie has also volunteered with the Texas Brush Country Safari Club International Chapter as the Membership Coordinator, Friends of NRA as a Committee Member, Corpus Christi NWTF as the President, and several other youth organizations and various schools.
Melanie loves everything Aggie.  If you take a look in her closet, you'd be lost in a sea of maroon.
---
Kristi King  HIstorian
Home club: Kaufman County, District 2
Kristi King currently serves as the Historian for the Federation of Texas A&M Mothers' Club.  This will be her sixth year to serve on the board and has held previous positions as 8th Vice President Parent Socials, 7th Vice President of Directory, 6th Vice President of Districts, Co-Chair of Hospitality and Aggie Mom Camp Co-chair.
Kristi graduated from the University of Texas at Arlington in 1987 with a bachelor's degree in Education.  Her first job out of college was working for Electronic Data Systems for 18 years working in the recruiting department and moving into an information technology position that has continued to today. She accepted a job at Affiliated Computer Services in 2007 and has been through two company acquisitions from being a Xerox employee to now working for Atos. In her current role at Atos she provides support to a global client as a Senior Information Technology Analyst.
As a first-generation college graduate, Kristi is proud to be an Aggie Mom of her two sons.  Kade '17 has a degree in Biomedical Sciences and has completed veterinary school at Ross University in St. Kitts.  He just completed his one year residency at the University of Tennessee and has officially became a DVM (Doctor of Veterinary Medicine) and will be practicing in San Diego.  Her youngest son, Heath '20 studied at the Mays School of Business and was accepted into the highly regarded PPE program where he studied to obtain his undergraduate and master's degree in Accounting and Finance.  Heath is currently working for Deloitte in Dallas, TX.  Kristi has been married to her husband Jody since 1991.  Jody is also a first-generation college graduate and he was the last graduating class of North Texas State University in 1987 with a degree in International Marketing.  Jody and Kristi currently reside in Forney, TX but have purchased acreage in College Station and plan to move and make Aggieland their forever home.
Kristi is the past president of the Kaufman County Aggie Mom Club where she served for six years.  She is currently serving as Vice President at Large and has had the honor of serving as Membership Chair and Vice President.  She truly enjoys volunteering her time and serving those in her community, the Aggie students and A&M University.  In her spare time she enjoys gardening and is a season ticket holder to see the Aggies play football at every home game.  She looks forward to moving to Aggieland to be a part of all things Aggie.
---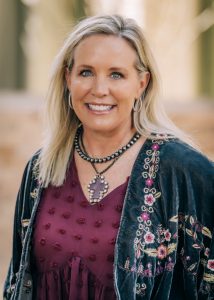 Jeannie Seidel '90 Corresponding Secretary     
Home club: Dewitt-Lavaca, District 18
Jeannie Seidel '90 is the current Corresponding Secretary of the Federation of Texas A&M Mothers' Clubs.  She received a B.A. in Political Science from Texas A&M University in 1990, was a teacher, school counselor, administrator and a Licensed Professional Counselor – Supervisor when called.  Since retiring from schools, Jeannie enjoys gardening and traveling with her family for scuba diving.  She buys fabric and quilts with friends whenever she gets a chance.
Jeannie loves Jesus, striving to be a devout servant.  She is going into her fourth year as President of Dewitt-Lavaca A&M Mothers Club and is a member of the Yoakum A&M Club.  She is Council Secretary at St. John Lutheran Church of Westhoff, Dewitt County GOP Chair, and has volunteered in her community through various organizations and benefits. 
Jeannie is a proud Aggie daughter, wife, and mother.  Her husband, Warren Seidel '90, earned his Animal Science degree in 1990 and his Master's in Agriculture in 1992. Her son, Warner Seidel '22, is graduating on May 12 with his degree in Animal Science.  Jeannie's daughter, Sophie Seidel '24, is a Recreation, Parks, and Tourism Science major and works at the TAMU Rec Center.   Jeannie and her family live on a Family Land Heritage ranch continuing to be stewards of the land that has been in the Seidel-Meyer family for over 100 years.  She tries to be a good ranch hand for Warren and enjoys spending time with their cattle and various animals assisted by their 3 dogs. 
Jeannie is passionate about the freedoms we are blessed to live with and the Core Values exemplified by Texas A&M University.  She shares her love for A&M with friends and anyone who will listen, helping high school students with their admission applications and what to do once they get in.  Jeannie and Warren support A&M through the Association of Former Students, 12th Man Foundation, Aggie Moms, and other areas.
---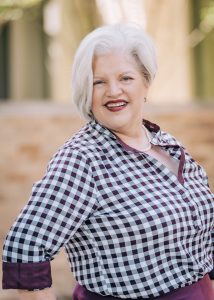 Willa Bess Zandi  Electronic Information
Home club: Coppell, District 1
Willa Bess Zandi is Director of IT Operations at Smile Doctors, as well as a solo-entrepreneur as a makeup artist and stylist.  Prior to being with Smile Doctors, Willa Bess was IT Director for ECOM, a commodities trading company for 26 years, traveling the world and exploring coffee plantations.
Willa Bess and Jeff (deceased) are the proud parents of Lawson Zandi, '21 and two fabulous shelties who pretend they are rough collies, and therefore like Reveille.
Willa Bess has served her home club as Treasurer, Membership Chair, and Ring of Honor Mom.  Willa also serves in the community helping women escaping from trafficking and domestic violence, missions work, and with the Hunter Burton Foundation for suicide prevention awareness.
In her spare time Willa loves to sit on the patio visiting with friends, gardening, and diamond painting.
---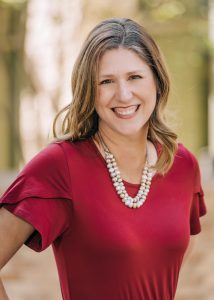 Shileen Karnes  Social Media Chair 
FederationSocialMedia@AggieNetwork.com
Home club: Austin, District 5
Shileen is serving as our social media chair this year. She and her husband Josh have been married almost 30 years and are the proud parents of two grown daughters, a son in law and two handsome grandsons.
Jordan is their first born who is married and who produced her first two grandsons, whom she adores. Hannah '18 is her youngest and her Aggie. Hannah currently works in tech in Austin.
Shileen homeschooled her daughters all the way into high school. She then helped start a non-profit in Georgetown that houses and assists survivors of human trafficking. Since taking time off from that she has served on several boards including her local Austin club and the Austin Republican Women, in addition to starting her own travel agency.  When she isn't chasing grand babies she enjoys adventuring in far off places as often as possible.
This is her first year on the federation board, after serving for four years on her local Austin Aggie Mothers' Club board. Shileen is excited about connecting incoming Aggie Moms to their new best friends, just like she has done.
---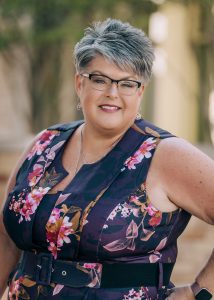 Amy Jo Fleshman Aggie Mom Camp Co-Chair 
Home club:  Hood Area, District 1
Amy Jo is currently serving as Treasurer for her home club of Hood Area Aggie Moms. She previously held the positions of President and V.P. of Boutique and last year was awarded "Ring of Honor" Mom. This is her first year to serve on the Federation Board and is excited to begin this new chapter.
Amy Jo worked for 20 years in the mortgage industry as a loan officer, processor, underwriting manager, closer and eventually the VP of Funding. She was provided an opportunity to work closer to home as an Office Manager for a local power plant. This afforded her the ability to be able to be more present and serve in her children's school and parent organizations. While her Aggie was in high school, she was instrumental in starting the local high school's JROTC Booster Club and served many years as an officer and still supports them today.  She has been everything from Room Mom, Soccer Mom, Baseball Mom, Cheerleading Mom, Camp Fire Leader, PTO Board Officer, Football Mom, Softball Mom and most importantly, Aggie Mom! Her son, Jacob, is a first generation Aggie and completed his Wildlife and Fisheries Science degree in 2019.
Amy Jo lives with her husband, Keith in Granbury, who is in the auto industry. Through their son's Aggie experience, they have fallen in love with Texas A&M and do their part in supporting the university by attending sporting events, visiting Aggieland as often as possible, working to raise scholarship money and obviously having an entire closet of maroon.
They love to camp with their dogs, travel and spoil their 5 grandchildren. Amy Jo started a decorated sugar cookie business to ease the transition of becoming an empty nester. You most often will find her with sugar or flour in her hair.
---
Dr. Anna S. Kantor '89   Hospitality Co-Chair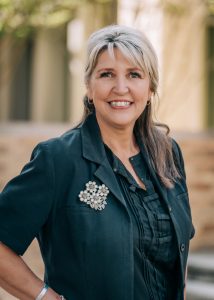 Home Club: Bi-Stone, District 16
Anna S. Kantor, '89, is a professor at Navarro College in Corsicana, where she has taught for twenty-five years and has served as department chair for five years. She is currently serving as a Hospitality Co-Chair.  She formerly served as the Treasurer of her home club, Bi-Stone Aggie Moms' Club, for five years while her children were attending school.  Most recently, she has helped in reviving her hometown club, by working as President this past year.
Anna received her Bachelor's degree in 1989 from Texas A&M University and went on and completed a master's degree in 1995 and her Doctorate in 2007 in the Doc-@-Distance program.  Anna has been married to her college sweetheart, Ted L. Kantor, PE, '88, for 33 years, and they have two children:  Ashton M. Kantor, '16, and E. Zane Kantor, '18. Ted is the County Engineer in Ellis County, Ashton owns her own digital design and marketing business that specializes in branding small businesses, and Zane is a beef cattle embryologist at Integrated Breeders Association in Wheelock, Texas.
The Kantor Family owns Kantor Cattle Beef, a farm raised beef program, supplying homegrown, quality cuts of beef to families and restaurants in the Central Texas area.
Anna is active in local civic organizations, and in her spare time, she loves to garden and to read at local elementary schools with Millie, the family Schnauzer.
---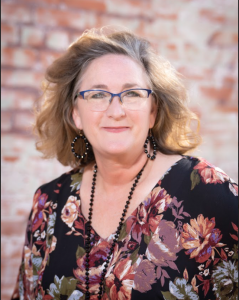 Mitzi Eves  Hospitality Co-Chair  
Home Club: Bistone Aggie Mom's Club
Mitzi Fountain Eves
Mitzi Fountain Eves, Baylor was born and raised in Mexia, Texas. Mitzi is a '89 graduate from Baylor University with a B.S. in Home Economics with a concentration in Fashion Merchandising and Marketing.
In January 1990, Mitzi moved to Dallas, Texas, where she continued her lifelong love of sales and retail with Neiman Marcus, NorthPark Mall. During her Sales and Management positions with Neiman Marcus, Mitzi developed a close friendship with Clients who were from the Royal Family of Saudi Arabia. In 1995, Mitzi moved into the "Dallas Palace" property of the Royal Family and began a full-time career as the Estate Manager for the Royals planning and preparing for their short-term and
long-term visits to Dallas. Mitzi managed the Kitchen Staff, Housekeeping, Landscaping, Accounts Payable, Personal Shopping and Appointments, Travel Companion for various Royal Family members visiting the United States, and security coordination with Dallas Police, State Department and Private Security. She continued this fulltime position for over 11 years working with the Royal Family for a total of over 15 years.
During the work for the Royal Family, Mitzi obtained her Real Estate license. In 2006 she moved to Celina, Texas and began a full-time career as a Realtor and was also employed as the Director of the Celina Chamber of Commerce. In 2010 the need to be near family drew Mitzi back to Mexia, Texas where she changed careers and was employed as a Family & Consumer Sciences Teacher for Mexia ISD for 5 years. But her love of sales pulled her back in to Real Estate. In 2015 Mitzi purchased Heritage Real Estate LLC in Mexia, Texas, and is currently the Broker and Owner. Mitzi feels very blessed to have grown Heritage Real Estate LLC into a very well-known and successful real estate company serving Sellers and Buyers in a radius of 6 counties.
Besides now serving as Federation of Aggie Moms Hospitality Co-Chair, Mitzi currently serves on several other Boards:
President of Mexia Area Nutrition, Needs and Homeless Advocates
President of Mexia Downtown
Vice President of Bistone Aggie Mom's Club
Board Member of Mexia Chamber of Commerce
Board Member of Gibbs Memorial Library
Mitzi loves to stay busy with friends, work, volunteering in her community and spending time with her family
son Oliver Eves – 2022 Mexia High School grad and future TAMU C/O 2026
daughter Olivia Eves who will be a Freshman at Mexia High School in the Fall
Even though her degree is from Baylor, Mitzi stands ready to bleed maroon and serve as an Aggie Mom!! Whoop!
---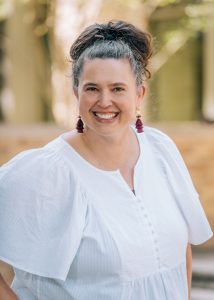 Kera Nichols '98  Hospitality Co-Chair  
Home Club: Bi-Stone, District 16
Kera Nichols is serving her first year on the Federation of Texas A&M Mother's Clubs as a Hospitality Co-Chair.  Kera is a '98 graduate of Texas A&M University earning a BBA in Accounting and Finance.  After graduating from TAMU, she moved to Waco, Texas to finish post graduate work at Baylor University in order to sit for her CPA exam.  In 2003, Kera became a Certified Public Accountant.  While in Waco, she fell in love with a boy from her hometown and soon moved back to Mexia to get married and start a family.
Kera married her hometown man, Nick Nichols, in 2002.  They have two children.  Kamryn is a member of the Fightin' Texas Aggie Class of 2026 planning to study Biomedical Science and one day become an Obstetrician/Gynecologist.  Their son, Case, is currently attending Mexia Junior High and loves to play football.
Although Kera keeps her CPA license current, she hasn't practiced accounting in years.  After becoming a mom, she decided to start her own business.  Kera owns a small gift shop in Mexia called Kera's Korner.  She, and her husband, are actively involved in their church as elders and co-chairs of a community organization called Helping Hands.  They love to support their Mexia Blackcats and Texas Aggies!!!!
---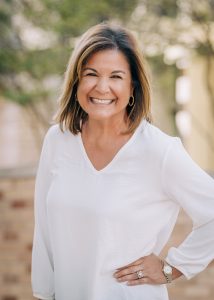 Julie Upton '94  Parent Socials Tailgates Chair      
ParentSocialsTailgates@aggienetwork.com
Home club: Pearland Friendswood, District 6
Julie Upton currently serves as the Parent Socials Tailgates for the Federation of Texas A&M University Mothers' Clubs.  Julie previously served on the Federation Board as Hospitality Co-Chair ('21-'22) and the Parent Social Co-Chair for the Galveston Campus ('20-'21).  She has served on the Galveston County Aggie Moms Club Board as Recording Secretary, as well as the Pearland Aggie Moms Club Board  as VP of Programs.  She is currently serving her second term as the VP of Programs for the Pearland Friendswood Aggie Moms Club.
Julie is a '94 graduate of Texas A&M University earning a BS in Psychology and a '97 graduate of Houston Baptist University earning a MS in Clinical Psychology.   Julie is proud of her 3 Aggie graduates.  Her son, Tyler '20, graduated from Texas A&M University in Galveston (TAMUG) with a Bachelor's Degree in Marine Engineering Technology and a Master's Degree in Maritime Administration and Logistics.  Tyler is a Field Engineer with Callan Marine.  Her daughter, Katie '21, graduated with a BS in Communication.  Katie is an Assistant Options Manager with Perry Homes.  Her son-in-law, Garrett '21, graduated with a BBA in Finance.  Garrett is an Associate with Chambers Energy Capital.
Julie has been a full time REALTOR in the Houston area for 18 years.  She owns Pearwood Properties.  Julie volunteers her time serving her community through The Jordon Lenamon Foundation and The Texas Team Foundation.  She currently resides in Pearland.
---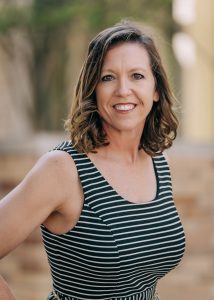 Karyn Ard   Parent Socials College Station Chair
ParentSocialsCS@AggieNetwork.com
Home club: Tyler, District 7
Karyn Ard currently serves as Parent Socials Chair for College Station for the Federation of Texas A&M Mothers' Clubs.  Karyn Received her Bachelor of Science in Education degree from Henderson State University in 1995.  Her husband, Jones, of twenty-eight years, received his Bachelor of Science in Education degree from Henderson State University in 1994, and his Masters degree in 1995.  Their oldest son Jones ('22) is a first generation Aggie and introduced them to the Aggie family.  He graduated in May '22  with a degree in Biological and Agricultural Engineering.  He is planning on staying and working on his Masters degree.  Their son Connor will be a senior  in high school, and is an All-State trombone player.
Karyn Is currently in her twenty-seventh year of teaching high school science.  She has been the recipient of the Elysian Fields High School teacher of the year award in 2006.  She has also been the Troup High School teacher of the year in 2012 and 2018.  In 2018 she was also named as Troup ISD's teacher of the year, the Region VII teacher of the year, and one of three finalists for the 2019 Secondary Teacher of the Year for the State of Texas.  Karyn enjoys mentoring her students and pushing them to find their passions.
Karyn has been a member of her local Tyler Aggie moms club since 2018.  She has served on the board for three years.  She has served as the Corresponding Secretary, and just finished serving her second year as VP of Membership.  She has enjoyed working to grow her local club and share the sisterhood of Aggie moms with others.  Karyn is excited to serve on the Federation Board again this year.  She is anxious to get to work to serve the University and our Aggies and is humbled by this opportunity.
---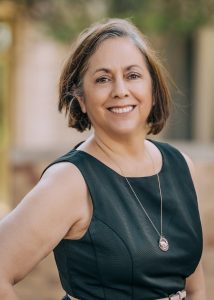 Sue Chelf Parent Socials Galveston  Chair
ParentSocialsGalveston@AggieNetwork.com
Home club: Galveston, District 6
Sue Chelf serves the Federation of Texas A&M Mothers' Clubs in the position of Galveston Parent Socials. She is a member of Galveston County Aggie Moms Club and Ring of Honor. Sue has served in many positions for GCAM throughout the years including Membership, Hospitality, Historian and Ring of Honor Chairman.
Sue graduated from the University of Wisconsin-Parkside with a B.A. in Communication. Her love of working with the public led her to a position as flight attendant for Delta Airlines. After several years of flying Sue became a full time mom and substitute teacher. She continued to work as a volunteer for several non-profit organizations throughout the years.
Sue's love for Aggieland and Aggieland by the Sea came from her two sons Marcus, (Mac) '16 and Sam '18. Mac was in the Corps of Cadets while earning his degree in Industrial Engineering. Sam graduated from Texas A&M Galveston with a degree in Marine Transportation License Option. Sam is currently employed as a Maritime officer sailing the world. Sue's husband Max recently retired as a pilot after 40 years in the U.S. Air Force and Delta Airlines. Max is excited to be joining  Aggie Dads!
The Chelf family loves to travel.  Sue enjoys serving the students of Aggieland and Aggieland by the Sea.
It is an honor for Sue to be a part of the Aggie family and serve in the Federation of Texas A&M Mothers' Clubs. If you aren't familiar with Galveston A&M Sue encourages you to come on down for a visit. You will love how the tradition continues by the sea.
---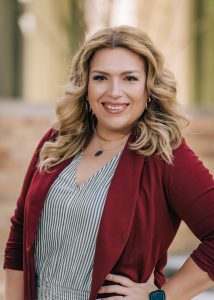 Lydia Wharton Parent Socials McAllen Chair 
ParentSocialsMcAllen@AggieNetwork.com
Home club: Pearland Friendswood,  District 6
Lydia is married to Marcus Wharton Class of '21 and is an advocate and supporter of the Federation of Texas A&M University Mothers' Clubs. They are the proud parents of Brianne Wharton Class of '22 and Kai Wharton Class of '23. Brianne received her Bachelors of Science degree from Texas A&M University Galveston Campus. She is employed and is currently following her studies in Biochemistry at MD Anderson Cancer Center UTHealth Graduate School of Biomedical Sciences (GSBS). Kai is pursuing an Engineering degree at Texas A&M where he is bonding with other Aggies and making wonderful memories that will last a lifetime.
Lydia currently serves as the VP of Membership at her local club, the Pearland Friendswood Aggie Moms Club. She is also a member of the Galveston County Aggie Moms' Club  where she served as the fundraising chair from 2019-2020, and where she served as the president for the year 2020-202.  Lydia is happy to serve on the board of the federation for the second year.
She has been a Spanish teacher in various Galveston County schools for the past 19 years and is currently a Spanish 2, PreAP 3, and AP High School teacher at Friendswood High School. She is the sponsor of the Spanish Honor Society where the main objective is to recognize high school students' achievement in Spanish, promote interest in Hispanic studies, and serve their local community. It is her passion to help her students and see them succeed and advance in their studies.
In her spare time, she has been involved in many organizations, like her home church, Friendswood High School Band Booster Club, FFA,  Houston Livestock Show and Rodeo, and any other Aggie-related service in which she has the opportunity to participate.
Traveling and experiencing new adventures are her favorites.  She loves fashion, art in all forms, and photography as a hobby.  She also has a love for the outdoors and enjoys activities like hiking, skiing, scuba diving, snorkeling, kayaking, biking, etc. But most of all she loves the special moments and memories she makes with her family, friends, and her three doodle dogs!
---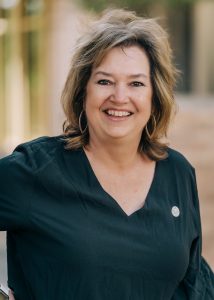 Kim Kovar Parent Socials Ring of Honor Chair 
ParentSocialsROH@aggienetwork.com
Home Club: Tri County, District 4
Howdy!  My name is Kim Kovar- I am serving as the 2022-2023 Parent Socials-Ring of Honor-Federation of Texas A&M Aggie Mothers Clubs.
Fun fact-  I have been attending Aggie Mom Camp since 2009!  Having the privilege to be a member of this organization has made many friendships throughout the years.
My husband Randy and I are proud parents of our daughter, Robyn, class of 2011 and her husband, Travis ,Class of 2009, and class of 2013. Our son Ross is class of 2012.  Robyn and Travis have blessed us with 4 beautiful future Aggies.  Ross accepted a job in College Station immediately after graduation- so we are fortunate to spend time in this wonderful city.
Being a part of Aggie Mom's is such a rewarding experience- and being the Parent Socials Chair for Ring of Honor is very exciting!
I look forward to a wonderful year!
---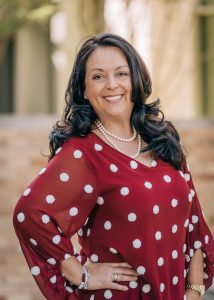 Stephanie Collums '87  Development Chair 
DevelopmentChair@AggieNetwork.com
Home club: NWHC, District 17
Stephanie Collums currently serves as the Development Chair for the Federation of Texas A&M University Mothers' Clubs.  Stephanie, a first-generation college graduate, received her degrees, a  B.S. in Educational Curriculum and Instruction in 1987 and her M.Ed. in Educational Administration in 1994, from Texas A&M University.  Her daughter, Megan '16, son-in-law Sean '16 and son Nicholas '19, are the second generation of proud Aggie graduates!
Stephanie recently retired after 30 very active years in public education where she had the honor to serve as a teacher, assistant principal, and principal and educational leader at Title 1 middle school campuses.   Since retirement, she has served on  various  boards, including  her local church, the Grimes County Reagan Dinner,  and the Grimes County Republican Women.
Stephanie has served as the Secretary, President Elect, President and Past President of her local Texas A&M Mothers' Club.  She is currently entering her fourth year on the Federation Board where she enjoys being able to give back to Texas A&M by developing partnerships with donors and local businesses to support the Federation in its endeavors to grow clubs, Aggie moms, Aggie students and Texas A&M University.  She believes everyone deserves an opportunity to be involved with Texas A&M!
---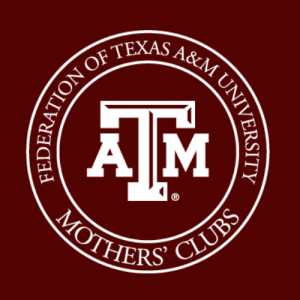 Marcus Wharton Aggie Dads Chair
---
---
---