In accordance with the Federation Bylaws, the Board consists of both elected and appointed Officers each serving a one year term.
The twelve officers elected and installed during the Spring Federation Business Meetings are: the Federation President, the President-Elect, the Vice President at Large (who is the Immediate Past Federation President), seven Vice Presidents, the Recording Secretary, and Treasurer.  The officers appointed by the incoming Federation President are: the Parliamentarian, the Corresponding Secretary, the Electronic Information Chair(s), the Parent Social Chair(s), Aggie Mom Camp Chair(s), the Hospitality Chair(s), the Historian and Development Chair.
All Officers serve a one year term from one Spring Federation Business Meeting to the next,  except the Treasurer, whose term ends at the end of the Federation's fiscal year, May 31st.
---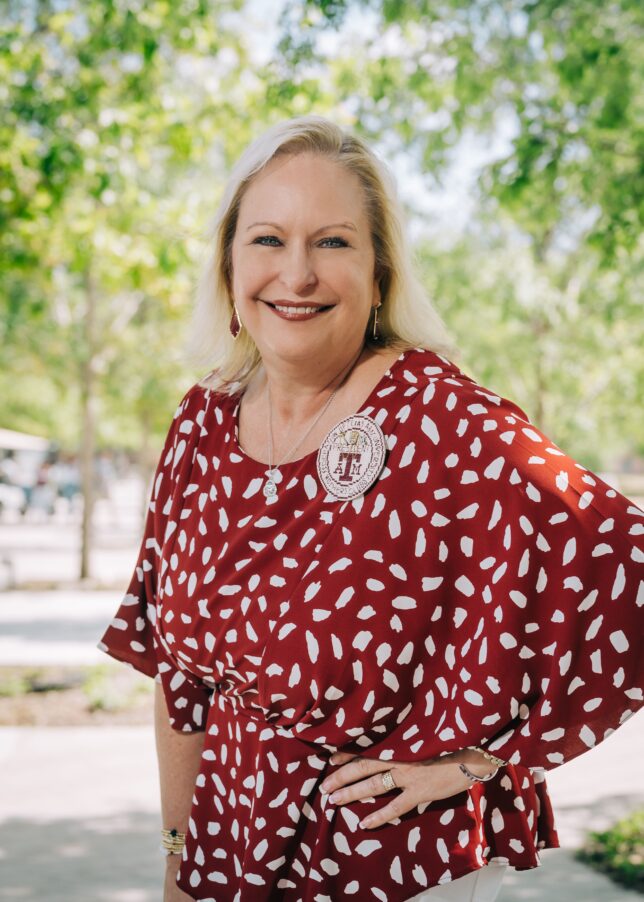 Johnna Lenamon – President                            
Home club: Pearland-Friendswood
Johnna Lenamon currently serves as the President of The Federation of the Texas A&M University Mothers' Clubs.  Johnna previously served as President Elect, 2nd VP of Programs, 1st VP of Membership and Parent Socials Galveston. This is her 5th year on the Board.  Johnna also served as the President of the Pearland Friendswood Aggie Moms' Club and continues to be an active member.
Johnna is a '92 graduate of University of Houston earning a BS in Healthcare. Johnna is the proud mom of her Aggie, Morgan '20 who graduated with a BS in Economics and completed his Masters in Finance from May's School of Business in '21. Johnna lost her beautiful daughter, Jordon, in 2020 and has dedicated her year to Suicide Prevention and Mental Health Awareness.
Johnna is the Vice President of Network Development at Physicians Group of Texas, a subsidiary of Kelsey-Seybold Medical Group, LLC in Houston. Johnna also serves as the President of The Jordon Lenamon Foundation. She currently resides in Pearland with her husband, Martin, who is retired from ExxonMobil.
---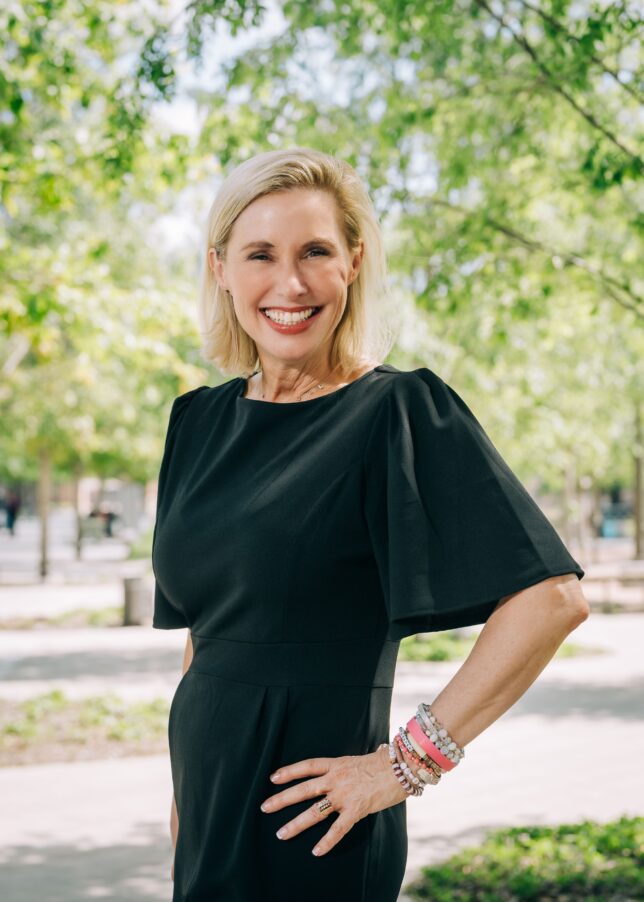 Tamra Walker '89 – Vice President At Large                          
Tamra Nelson Walker '89 serves as Vice-President at Large of The Federation of Texas A&M University Mothers' Clubs after previously serving The Federation as President, President-Elect, Treasurer, 2nd Vice President of Programs, and 6th Vice President of Districts. Tamra also served as the Coppell Aggie Moms' Club President and continues to be an active Member of her home Club.  She will be serving the Federation's Century Committee to make plans for the 100th Anniversary of the Federation in 2028 and her VP at Large Project this year will be working to grow Ring of Honor Membership!
Tamra graduated from the TAMU College of Liberal Arts with a B.A. in Speech Communication.  She serves the Audit and Tax Practice at RSM US LLP, a public accounting firm to the middle market, in the Enterprise Support Services division as an Executive Assistant Manager for Leadership Support.  (RSMUS.COM)  Prior to RSM, she worked for 10 years in the oil and gas industry after working as a Project Consultant overseeing Sarbanes-Oxley compliance and technology implementations.  Tamra also frequently draws leadership insights from her experience as a serial small business owner and a high school speech and debate coach.
As a first-generation college graduate, Tamra is extremely proud of the five golden Aggie Rings now worn by her immediate family!  Tamra was promoted to Aggie Mom when both of her daughters chose TAMU!  Landry Walker Henthorne '19, graduated with a BS in Human Resource Development and an MS in Human Resource Management from Mays Business School.  Landry is a Recruiting Manager for Southwest Airlines while her Aggie spouse, Colin Ryan Henthorne '19, is a National Account Executive at RealPage.  Chaney Rae Walker '21, completed a BS in Education and teaches kindergarten at Uplift Charter School in Dallas.  Much to their Aggie Mom's delight, they all make their home in Dallas!
Tamra loves Pilates, listening to podcasts, hiking, and Aggie Football, and tries hard not to overuse exclamation points!
---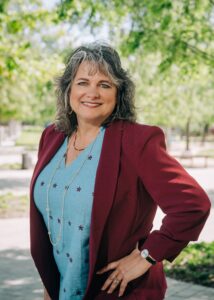 Roxanne Forrest – President-Elect                  
Roxanne now serves as the President Elect, this is her fifth year on the board after serving as 5 th  VP Boutique 2022-2023, Treasurer 2021-2022 and Historian 2019-2020. In addition to her role in the Federation, she is also a member of the Medina County Aggie Moms' Club where she has served as President for 4 years and
now serves as the Vice President at Large.
She resides in Castroville, Texas, with her husband Steve and is a proud mom of 3 sons; 2 of which are Aggies. Her son Wyatt '21 is a first-generation Aggie and graduated from Mays Business School. He introduced mom and dad to College Station and the traditions of being an Aggie. Mason '23 was right behind him graduating in May in Ag
Economics. She is also a doting grandmother of 2 amazing grandsons. Roxanne is very active in her community and sits on many boards, such as the Medina Valley Education Foundation-President, Castroville Chamber of Commerce-Treasurer, Castroville Quilters & Stitchers-Treasurer, Medina County A&M GolfCommittee, San Antonio Stock Show & Rodeo and Fellowship of Christian Athletes (FCA). When her sons were in school, she served as President or Treasurer of many booster clubs, such as FFA Booster, Stock Show Booster and Prom Committee. She has also been the Treasurer for her church for the past 12+ years. She has a passion for supporting her community, raising money for scholarships and assists with and organizes many fundraising events every year.
Roxanne is a Taxidermist and has owned her own Taxidermy business in Helotes, Tx for 19 years. She also runs her husband's electrical business and keeps books part time for a local construction company. In her spare time, when she can find some, she likes to quilt, spend time with her boys and visit Aggieland as much as possible.
---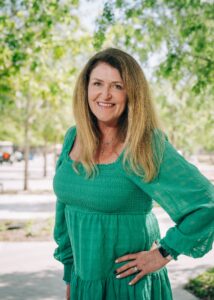 Nancy Skokan –  1st Vice President Membership           
Home Club:     El Paso, Texas
Nancy Skokan serves as the 1st VP of Membership this year, and she is looking forward to meeting Aggie Moms, specifically, helping them grow healthy clubs. Last year she served as the 6th VP of Districts and she loved getting to meet the Aggie Moms in their hometowns. She also served on the Nominating Committee in 2020 and as the Digital Marketing Chair in 2021-2022, which is when she helped create the Aggie Mom App.  The App has been instrumental in growing our membership and reaching moms at their fingertips (literally on their phones). Download "Aggie Moms of TAMU" from your App store!
Nancy is a Past-President of the El Paso Aggie Mothers Club, which is a position she has held for the 2 years and will serve as the Treasurer, again this year.  She was previously the Historian.
Nancy is self-employed as a Realtor®, licensed in Texas and New Mexico. She has spent her entire adult life in the real estate industry.  She began her career at the age of 22 in the title business that moved her from Houston to El Paso, and her love for the West Texas town began. It was there that she met her husband, Thomas; married and began a family. She owned a mortgage brokerage company for many years before deciding to get her real estate license and began sales full time in 2014. She loves helping families in all aspects of real estate.
Nancy's son Matthew, Class of '22, attending Texas A & M was a dream come true. He will be graduating with a degree in Material Science Engineering. Nancy and Tom's oldest son, Christopher,  graduated from Angelo State in 2018 with a BS-Animal Science and Wildlife Management-Minor.  Nancy comes from a family of many Aggies, although she attended Sam Houston State. She says, "I wasn't a student here, but I got here as soon as I could as a MOM!" And the Aggie family welcomed her in! Her great-great…grandfather Colonel A.J. Rose was the President of the Board of Regents for Texas A & M from 1892-1896! There's old maroon blood in her family!
Nancy has served in many volunteer positions from Booster Club, PTA, Little League Baseball Organization, Junior League of El Paso, Flourish Women's Leadership and she mentors new agents in Real Estate in her office. She has actively served in her church for over 26 years in many capacities. She loves to play golf, all things baseball, to travel and to plan activities and host events. She's an avid Houston Astros fan!  Nancy is excited about her new position this year. We are truly Stronger Together.
---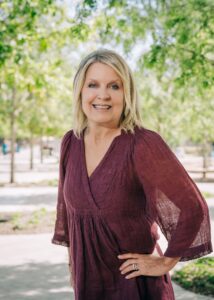 Shannon Self '22 – 2nd Vice President Programs        
Home Club, Louisiana, District 14
Shannon currently serves as 2nd Vice President Programs for the Federation of Texas A&M Mothers' Clubs. She is also serving a third term as Treasurer for the Louisiana Texas A&M Mothers' Club. Shannon received a B.S. degree from Louisiana Tech University in 1989 and Doctor of Medicine from Louisiana State University School of Medicine in 1994. She graduated from Texas A&M University School of Law with a Master of Legal Studies in Health Law, Policy, and Management in 2022.
She and her husband, Chuck, have two Aggies, Emily '23 and Haley '26, who are both pursuing a degree in Biomedical Science (BIMS) and plan to attend dental school. Shannon and Chuck (a physician assistant) own and operate an urgent care facility, and Shannon is also a practicing Emergency Medicine physician. Because of her love for Aggie students, Shannon also began practicing part-time as a physician at A.P. Beutel Student Health Clinic this past fall. Her unique perspective allows her to provide skilled medical care with a dose of Aggie Mom love.
In her spare time, Shannon enjoys volunteering for the Minden St. Jude Auction and 5k/10K/Half-Marathon. This annual event held in her hometown consistently raises more per capita for St. Jude than any other town in the United States ($2.03 million in 2023). She also loves traveling, being outdoors, and Aggie football and baseball. She is thankful to be able to serve Aggie students and Texas A&M University for another year and can't wait to see the adventures yet to come.
---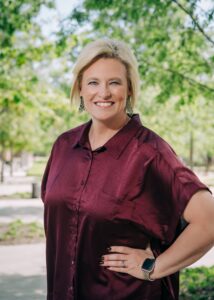 Lezlie Wiederhold – 3rd Vice President Registration       
3rdVPRegistration@AggieMoms.org
Home club: Navarro County
Lezlie Wiederhold currently serves as the 3rd VP of The Federation of the Texas A&M University Mothers' Clubs.  Lezlie also serves in her local chapter as the Navarro County President. This is her 1st year on the Board.
Lezlie is a '99 graduate of Texas State University with a BA in Political Science with an emphasis in Constitutional Law.  Lezlie is the proud mom of her Aggie, Paige '25, who is currently seeking a BS in Psychology with a Certificate of Philosophy in hopes to attend law school.  Lezlie has been in education for over 20 years as a primary and secondary teacher, volleyball coach, instructional mentor, and various student club sponsors.  Lezlie has served on various boards including PTA, her church, and competitive cheer gyms. In her spare time, Lezlie enjoys traveling and working on their family ranch.
She currently resides in Kerens with her husband of 24 years, Kevin, who is an engineer manager at Texas Instruments.  You can find her at every home football game in Kyle Field!  Go Ags!
---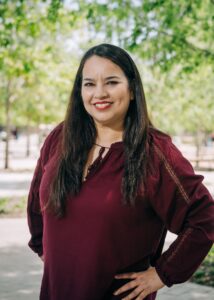 Alma Tovias '89 – 4th Vice President Reports       
Alma Tovias '89 serves as 4th VP Reports of the Federation of Texas A&M University Mothers' Clubs.  Last year she served as 3rd VP Registration and previously served in the Audit and Nominating Committees.  She is also very active with her home club, Pasadena Area, where she previously held the offices of President, VP at Large and VP of Programs.
Alma is grateful to her Alma Mater, Texas A&M University, where she received her Bachelor of Science degree in Aerospace Engineering.  As recipient of the President's Achievement Award Scholarship she was able to fulfill her dream of delving into space exploration. She is a Senior Project Engineer with over 30 years of experience in design, fabrication, test, launch, and on-orbit operations of International Space Station. She currently supports the Space Launch System Program taking us back to the moon.
Alma is proud of her three Aggie daughters.  Clarissa received her B.S. in Electrical Engineering in 2018 from Texas A&M as well as a B.A. in Applied Mathematics from the University of St. Thomas.  Lucy graduated with a B.S. in Industrial Distribution and a minor in Business in 2020.   Aimee, her youngest, is exploring multiple job opportunities to find her niche.
Alma is excited about her new position on the board as it expands to include marketing. Truly unique and unparalleled, Aggie Moms have countless Good Bull stories to share.  Keep them coming as the Aggie Mom mission continues and grows in every way Stronger Together.
---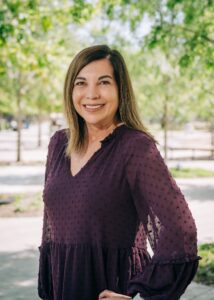 Stacy Taylor – 5th Vice President Boutique      
Home Club: Montgomery County
Stacy Taylor currently serves as the 5th VP of Boutique.  Stacy also served as the 4th VP of Hospitality of the Montgomery County Aggie Moms Club and previously served as the VP of Fundraising for 2 terms.
She is a '94 graduate of Cal Poly Pomona earning a BS in Communications; and '98 graduate from the University of Redlands, with an MBA. Stacy is the proud mom of her Aggie, Regan Adams '25 majoring in Visualization, with a minor in Studio Arts.  Regan is a production assistant for KAMU-TV and can be seen at many A&M activities such as midnight yell, with a production camera in her hand.
Stacy has been employed with ADP, Inc. for the past 28 years, where she is an Executive Relationship Manager, building strategic partnerships with her clients. Stacy and her husband Rick, moved in 2021 from California to the Lake Conroe Texas area.  While in California, Stacy and her husband were business owners of an Event production company for over a decade.
Stacy enjoys volunteering her time and is excited to join the Federation Board to be able to serve the students and Texas A&M University.  In her free time, she enjoys snow skiing, hiking, and Aggie Football!
---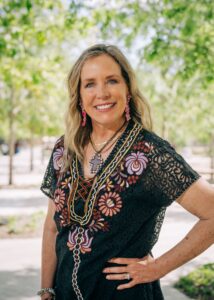 Jeannie Seidel '90 – 6th Vice President Districts     
Home club: Dewitt-Lavaca, District 18
Jeannie Seidel '90 is the current 6th Vice President Districts of the Federation of Texas A&M Mothers' Clubs.  She received a B.A. in Political Science from Texas A&M University in 1990, was a teacher, school counselor, administrator and a Licensed Professional Counselor – Supervisor.  Since retiring from schools, Jeannie enjoys gardening and traveling with her family for scuba diving.  She buys fabric and quilts with friends whenever she gets a chance.
Jeannie loves Jesus, striving to be a devout servant.  She is completing into her fourth year as President of Dewitt-Lavaca A&M Mothers' Club and is a member of the Yoakum A&M Club.  She is Council Secretary at St. John Lutheran Church of Westhoff, DeWitt County GOP Chair, and has volunteered in her community through various organizations and benefits.
Jeannie is a proud Aggie daughter, wife, and mother.  Her husband, Warren Seidel '90, earned his Animal Science degree in 1990 and his Master's in Agriculture in 1992. Her son, Warner Seidel '22, earned his degree in Animal Science, is  working on his Master's in Agriculture at Tarleton State University, and is employed in the ag industry.  Jeannie's daughter, Sophie Seidel '24, is an Agriculture Leadership major and is a Head Lifeguard at the TAMU Rec Center.   Jeannie and her family live on a Family Land Heritage ranch continuing to be stewards of the land that has been in the Seidel-Meyer family for over 100 years.  She tries to be a good ranch hand for Warren and enjoys spending time with their cattle and various animals assisted by their 3 dogs.
Jeannie is passionate about the freedoms we are blessed to be born with and the Core Values exemplified by Texas A&M University.  She shares her love for A&M with friends and anyone who will listen, helping high school students with their admission applications and what to do once they get in.  Jeannie and Warren support A&M through the Association of Former Students, 12th Man Foundation, Aggie Moms, and other areas.
---
Daniela Knight '87 – 7th Vice President Directory    
Home Club Austin, District 5
Currently, Daniela serves as 7th VP of Directory  for the Federation of Texas A&M University Mothers' Clubs.   Daniela graduated from Texas A&M University in 1987 with a Bachelor's Degree in Human Nutrition.  She also received a Masters' of Science in Nutrition from Texas A&M in 1989 in the combined Masters' and Dietetic Internship program.  In 1989, she married Joe Knight, who received his Bachelors' of Science in Political Science in 1987.  Their children, Michael '15 and Madison '19 and their daughter-in-law Shannon '15 are also proud members of the Aggie Family.  Daniela and Joe hope that one day, their granddaughter, Mary, will be a proud member of the Fightin' Texas Aggie Class of 2044!
Throughout her life, Daniela has enjoyed serving her community.  She was the president of several elementary school booster clubs; she was a member of the board of National Charity League-Austin Chapter; she also served on the Hyline Board at Westlake High School.  For the  years that Michael, then Madison, were high school seniors, she was a committee member for Project Graduation.
From 1989 to 2020,  Daniela was a Registered Dietitian.  Her first job was as Clinical Dietitian at Round Rock Hospital.  She then moved on to be a Health Educator at Austin Diagnostic Clinic.  Eventually, she owned her own dietetics practice in Austin for more than 15 years.  Daniela has been retired for the last several years and enjoys using her free time for volunteer organizations, like Aggie Moms.  She served on the Board of the Austin Texas A&M Mothers' Club for 6 years, culminating in the role of President.  This is her fifth year on the Federation Board.
In addition to volunteer work, Daniela loves to travel to other countries, read, and hike in Colorado.  She feels blessed to have made some of her closest friends through Aggie Moms.
---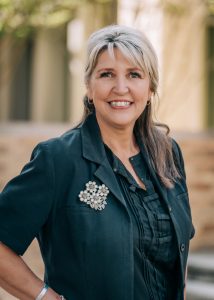 Anna S. Kantor '89 –  Recording Secretary   
Anna S. Kantor, '89, is a retired professor from Navarro College in Corsicana, where she taught English for twenty-five years and served as the English Department Chair for five years.
Anna received her Bachelor's degree from Texas A&M University in 1989, as well as her Master's degree in 1995 and her Doctorate in 2007 in the Doc-@-Distance program. Anna has been married to her college sweetheart, Ted. L. Kantor, PE, '88, or 34 years, and they have two Aggie children and an Aggie fiancé:  Ashton M. Kantor, '16, E. Zane Kantor, '18, and Emily Martin, '21. Ted is the County Engineer in Ellis County, Ashton owns her own digital design and marketing business, Zane is a beef cattle embryologist at Integrated Breeders Association, and Em is a services embryologist at Trans Ova Genetics.
The Kantor family owns Kantor Cattle Beef, LLC, a farm-raised beef program, supplying quality cuts of beef to families and restaurants in the central Texas area.  Anna and Ted are members of St. Mary's in Mexia; Anna is active in local civic organizations, and in her spare time, Anna loves to garden and to read at local elementary schools with Millie, the family Schnauzer.
Anna served as the Treasurer of her hometown club for five years while her children were attending school, and then, as President for two years. This past year, Anna served as part of the Hospitality Team on the Federation Board. And, this year, Anna will serve as the board's recording secretary.
---
M
Suzan York '86 – Treasurer    
Suzan York is in her 5th year of serving on the Federation Board.  She has held the positions of 4th VP-Reports, Aggie Mom Camp Co-Chair, 1st VP-Membership and currently Treasurer.  In her family, Suzan is a 3rd generation Aggie to attend Texas A&M and graduated with a BBA in Marketing in 1986.  She is a proud Aggie daughter, sister, niece, sister-in-law and aunt but best of all an Aggie Mom to Elise '16 who graduated with a BBA and Masters of Science.  Elise currently lives and works in New York City.  She also has a son, Troy, who graduated from the University of Wisconsin-Superior in May 2021 where he played college hockey.  Troy works in the family real estate appraisal business in the Dallas metroplex.
Shortly after graduating from Texas A&M, Suzan went to work in the real estate appraisal business in the Dallas metroplex and became a Certified General Real Estate Appraiser where she worked in the commercial area appraising industrial facilities, mini-warehouses, churches and self-serve car washes.  She transitioned to residential appraising in 1992 when her husband and his brother (Aggie Class of 1984) opened York and York, Inc. Real Estate Appraisers.
Once her kids became school age and started elementary school and all the way through high school, Suzan enjoyed volunteering at her kids school PTAs and select team organizations.  President, Membership VP, Secretary, Treasurer, Carnival Chair and Drill Team Show Mom were some of the many positions she held during her time serving on various boards .  While her daughter was in junior high and high school, they volunteered throughout the community for many non-profit and for profit businesses.  She also was active as a dance mom and hockey mom volunteering many hours at competitions, recitals and tournaments.
Suzan is a member of the Collin County Aggie Moms Club joining in 2012 where she has served as President, Membership VP, Socials VP, Boutique Chair and Federation Rep.  She has enjoys giving back to Texas A&M, not only to the school but to the students and moms, through her volunteering with CCAM and now on the Federation Board.  Suzan loves to read, craft, Jazzercise and Aggie Football!!
---
Liz Cross – Historian
Home club – Pearland Friendswood
Liz is currently serving on the Federation of Aggie Moms' Club board for the first time as Historian.  She has proudly served on the Pearland Friendswood board in several roles: 2 terms as VP of Membership, as Corresponding Secretary and currently as President.
Liz and her husband Stephen are high school sweethearts and proud parents of a daughter, Julie and son Zac. Stephen is a U of H graduate and has been a teacher and coach for 26 years. They both consider themselves honorary Aggies and part of the Aggie family, with Stephen now being a member of the Aggie Dads. They have lived in Pearland for the past 24 years.
Liz began working as an administrative assistant following high school. She began working for Pasadena ISD as a paraprofessional to have the same calendar schedule as her two children.  This allowed her the time to travel with her oldest, Julie, for her select softball tournament teams as a teenager. Liz is proud of the independent adult Julie has become and welcomes her fiancé, Fernanda into the family.
Her son Zac is the reason she became a part of the Aggie Moms' Club. He is an ROTC scholarship recipient and is going into the Marines upon graduation in 2024.  This is what brought him to attend A&M where he joined the Corps of Cadets. His love for the traditions and desire to give back to A&M University lead him to campaign and was voted in as a Jr Yell Leader. He then went on to become Head Yell Leader this past year.  While spending the time proudly watching Zac lead the 12th Man at all the sporting events and various appearances her love for A&M traditions and values has grown. She immensely enjoys her time spent in Aggieland!
In her free time Liz enjoys various types of exercise, reading and baking.  She is looking forward to an exciting year learning the ropes and working alongside the wonderful and dedicated moms who serve on the board.
---
Julie Upton '94 – Corresponding Secretary     
Julie Upton currently serves as the Corresponding Secretary for the Federation of Texas A&M University Mothers' Clubs.  Julie previously served on the Federation Board as Parent Socials Tailgates ('22-'23), Hospitality Co-Chair ('21-'22) and the Parent Socials Co-Chair for the Galveston Campus ('20-'21).  She has served on the Galveston County Aggie Moms Club Board as Recording Secretary as well as the Pearland Aggie Moms Club Board  as VP of Programs.
Julie is a '94 graduate of Texas A&M University earning a BS in Psychology and a '97 graduate of Houston Baptist University earning an MS in Clinical Psychology.   Julie is proud of her 3 Aggie graduates.  Her son, Tyler '20, graduated from Texas A&M University in Galveston (TAMUG) with a Bachelor's Degree in Marine Engineering Technology and a Master's Degree in Maritime Administration and Logistics.  Tyler is a Field Engineer with Callan Marine.  Her daughter, Katie '21, graduated with a BS in Communication.  Katie is a new mom to a future Aggie, Gianna, '45.  Her son-in-law, Garrett '21, graduated with a BBA in Finance.  Garrett is an Associate with Chambers Energy Capital.
Julie has been a full time REALTOR in the Houston area for 19 years working for RE/MAX, Realty Associates and currently as a partner with Pearwood Properties.  Julie volunteers her time serving her community through The Jordon Lenamon Foundation and The Texas Team Foundation.  She currently resides in Pearland.
---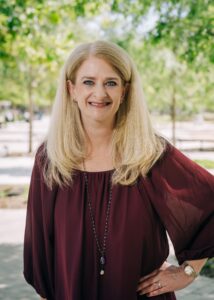 Rachel Clarke – Electronic Information
Home club – Houston
Rachel Clarke is currently serving as the Electronic Information Chair for the Federation of Texas A&M University Mothers' Clubs. This is her first time serving on the Federation Board. Rachel has been a part of Houston Aggie Moms' Club since 2019 and is currently serving as the Past President after just finishing up her year as President ('22-'23).
Rachel Clarke '94 graduated Texas A&M University with a BBA in Business Analysis, MIS. Her husband of 29 years, Steve Clarke '91, has a BS in Electrical Engineering and serves on the Texas A&M College of Engineering Advisory Council. They are both members of the Chancellor's Century Council. Rachel and Steve are the proud parents of three daughters, Ashley, Allison, and Lauren. Allison '23 earned a BS in Civil Engineering and will continue to pursue her Master of Civil Engineering, Water Resources in the fall. To mix things up, Ashley just graduated from The Wharton School at University of Pennsylvania with a BS in Finance and Data Analytics, and Lauren will be a freshman at University of Oklahoma studying Health Sciences.
Rachel has worked in technology since graduating TAMU. She is currently an IT consultant and has been with BDO Digital for over seven years. Prior to BDO, most of her career was spent in the airline industry. The Clarkes have been in the Houston area for 29 years with the past 17 in Bellaire.
---
Shileen Karnes – Social Media Chair 
FederationSocialMedia@AggieMoms.org
Home club: Austin, District 5
Shileen is serving as our social media chair this year. She and her husband Josh have been married 30 years and are the proud parents of two grown daughters, a son in law and two handsome grandsons.
Jordan is their first born who is married and who produced her first two grandsons, whom she adores. Hannah '18 is her youngest and her Aggie. Hannah currently works in tech in Austin.
Shileen homeschooled her daughters all the way into high school. She then helped start a non-profit in Georgetown that houses and assists survivors of human trafficking. Since taking time off from that she has served on several boards including her local Austin club and the Austin Republican Women, in addition to starting her own travel agency.  When she isn't chasing grand babies she enjoys adventuring in far off places as often as possible.
This is her second year on the federation board, after serving for four years on her local Austin Aggie Mothers' Club board. Shileen is excited about connecting incoming Aggie Moms to their new best friends, just like she has done.
Linda Rodriguez – Parliamentarian
Linda Cristan-Rodriguez grew up in Beeville, Texas. She earned her Bachelor of Science in Social Work and Master's in Education from Southwest Texas & Texas State University, respectively.   Linda worked as a Social Worker for six years. After graduate school, Linda was a special education teacher for three years and then an Educational Diagnostician for 17 years before retiring. Linda now works with her husband David, a Certified Financial Planner™; David is working towards his Master of Legal Studies in Wealth Management from Texas A&M University School of Law and will be class of '24.
She and her husband are blessed with two children, Larisa, 28, and a Class of '16 graduate of Texas State University with a B.S. in Mass Communications. Their son Jacob is a loud and proud senior in the Visualization program at Texas A&M with an emphasis on Animation and a minor in Film Studies. As a former Eagle Scout, High School Band leader, and best son ever, Texas A&M was the perfect fit. It is said that the Rodriguez family bleeds maroon.
Linda has served as President or on the Boards of many of her children's activities. In addition, Linda is a proud member of the Austin Aggie Mothers' Club. Linda has served as Asst. Membership Chair, President-Elect, and has just completed her 2nd term as President.
Linda served as an Ambassador for the Federation in 22-23 and was honored to serve on the Federation Nominating Committee 2023. Linda believes in jumping in with both feet to whatever she is committed to and is excited to help serve the Federation and all of our clubs as Federation Parliamentarian.
In Linda's spare time, Linda enjoys reading, crafting, and visiting wineries with friends.
---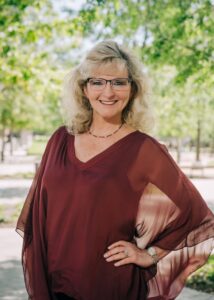 Dana Tuggle – Aggie Mom Camp Chair 
Home club: Pearland Friendswood, District 6
Dana Tuggle currently serves as the Aggie Mom Camp Chair for the Federation Board.  This is her first year to serve on the board and she is very excited to join such a great group of ladies.  She has served on the Pearland/Friendswood Aggie Moms Club Board as Student Services Committee Chair and is currently serving her second term in that position.
Dana is married to Kenneth, who even though is a Houston Cougar, has become an honorary Aggie and is a member of the Aggie Dads.  They reside in Friendswood, Texas and are proud parents of Jenna '25, an International Studies major.  Dana has two bonus children and two grandchildren.   Britany, a graduate of Texas State '07, is a junior high math teacher who is married to Steve a junior high history teacher, and they have two beautiful sons, Carter and Rory.  Jordan Tuggle, graduate of U of H '11, is in the United States Marine Corps and stationed in Washington, D.C. with his wife Sofia, graduate, University of Miami '11.
Dana attended Texas A&M University from 1982-1984 and finished her studies at MacMurray College in Jacksonville, Illinois.  She has worked in the real estate industry since 1995 and is the Vice President for the Central Region of RE/MAX, LLC, celebrating her 22nd with the company.
Dana is dedicated to her church, her family, her friends and Texas A&M.  She is a season ticket holder for A&M Football and is also an avid Dallas Cowboys fan.  One of the biggest rewards for her has been coordinating the Aggie Mom Hugs and Puppy Kisses during finals week, which has grown over the past three semesters to include three locations over three days with parents and puppies from around the state supporting our Aggies during finals which can be their most stressful time.
---
Shelle Blaylock – Hospitality Chair  
Home Club: Ellis County, Texas, District 16
Shelle Blaylock is the Assistant Superintendent of Curriculum and Instruction for Midlothian ISD. She is an educator at heart having been in the field for 27 years. She strives to provide a world class education for every child and to support families as they go through their child's educational journey.  Shelle began her journey in education at Texas A&M University earning a Bachelor's degree in Interdisciplinary Studies with a focus on elementary reading. She earned a Master's degree in Educational Leadership in 2013 from Texas A&M Commerce.
Shelle has been happily married to Britt Blaylock '95 for 26 years. Britt is co-owner of Targus Associates, an Aggie-owned environmental consulting firm. Blaize '24 is a junior at Texas A&M pursuing a degree in agriculture leadership with a minor in sports management. Their youngest son, Briscoe '27, will be a freshman at Texas A&M this year. He will begin his studies in animal science with hopes of becoming a veterinarian one day. It has been so much fun seeing her boys become proud Aggies! Whoop!
Shelle currently serves as the Hospitality Chair for the Federation of Texas A&M Mother's Clubs. She will also serve as the 2023-24 President of the Ellis County Aggie Moms' Club.  It has been her dream to be an Aggie Mom since 1993 when she experienced her first Aggie Moms' Boutique as a student. Shelle's passions include traveling, reading, cooking and spoiling her two labradoodles, Maggie and Sarge. She is honored to serve all Aggie Moms in this role and looks forward to making many new Aggie friendships.
---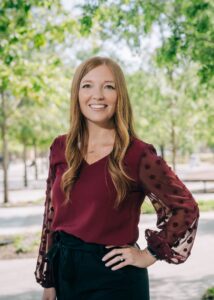 Jamie Hasslemeier – Parent Socials Tailgates Chair      
ParentSocialsTailgates@AggieMoms.org
Home Club: Pearland Friendswood
Jamie Hasselmeier is serving her first year on the Federation of Texas A&M Mothers Clubs as the Parent Socials Tailgates chairperson.  Jamie is on her 3rd year serving as the Social Media chairperson for the Pearland Friendswood Aggie Moms Club.
Jamie received a Bachelor of Science in Psychology from the University of Houston – Clear Lake in 1999.  Shortly thereafter, she accepted a position at American National Insurance Company.  Twenty-four years and several different roles later, she is currently the Assistant Vice President of Life Insurance Automation and Innovation.  It was at American National in 2005 where she met the man she was supposed to be with (2nd time's a charm).  Her husband, David, is a '98 graduate of Texas A&M University earning a BBA in Finance.  Jamie is the proud mother of Carter Ethington Class of '25.  Carter is working toward a degree in Economics.  David and Jamie also have a daughter, Dylan Hasselmeier, who currently attends Friendswood Junior High and is very active in volleyball.  Dylan plans to be in the Fighting Texas Aggie Class of '32.
To say Jamie married into the Aggie culture is an understatement.  There were many times in the early years of their relationship when our Fighting Texas Aggie football team ran out of time on the field and David and Jamie rode back to Friendswood in silence, listening to the post-game show until the signal ran out and Jamie wondering what exactly she had gotten herself into.  But she quickly fell in love with College Station, Texas A&M, and Aggie football.  Her son, being only 2 when David came into their lives, spent a lot of time in College Station attending various sporting events growing up.  He also fell in love with the school and the town and knew that's where he wanted to be someday.
Jamie is so excited to be part of Aggie family and serve in the Federation of Texas A&M Mothers' Clubs and is ready to BTHO Tailgates!
---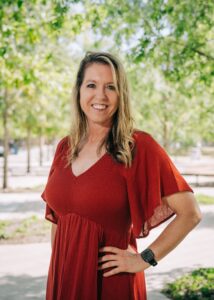 Karyn Ard – Parent Socials College Station Chair
Karyn Ard currently is serving her second year as the Parent Socials Chair for College Station for the Federation of Texas A&M Mothers' Clubs.  Karyn received her Bachelor of Science in Education degree from Henderson State University in 1995.  Her husband, Jones, of twenty-nine years, received his Bachelor of Science in Education degree from Henderson State University in 1994, and his Masters degree in 1995.  Their oldest son Jones ('22) is a first generation Aggie and introduced them into the Aggie family.  He is graduating in May '22  with a Master's degree in Biological and Agricultural Engineering.  He will be getting married in June and moving to San Antonio.  Their youngest son Connor is graduating high school and will either be at Cornell or be their next Aggie engineer.
Karyn is currently in her twenty-eighth  year of teaching high school science.  She currently teaches biology and forensic science.  She has been the recipient of the Elysian Fields High School teacher of the year award in 2006.  She has also been the Troup High School teacher of the year in 2012 and 2018.  In 2018 she was also named as Troup ISD's teacher of the year, the Region VII teacher of the year, and one of three finalists for the 2019 Secondary Teacher of the Year for the State of Texas.  Karyn enjoys mentoring her students and pushing them to find their passions.
Karyn has been a member of her local Tyler Aggie moms club since 2018 and has served on the board several times: as the Corresponding Secretary,  as VP of Membership, and will be VP of Projects this upcoming year.  She has enjoyed working to grow her local club and share the sisterhood of Aggie moms with others.  Karyn is excited to serve on the Federation Board again this year.  She is humbled by this opportunity and anxious to get to work to serve the University and our Aggies this year.
---
Sue Chelf – Parent Socials Galveston  Chair
ParentSocialsGalveston@AggieMoms.org
Home club: Galveston and Pearland Friendswood, District 6
Sue Chelf serves the Federation of Texas A&M Mothers' Clubs in the position of Galveston Parent Socials. She is a member of Galveston County Aggie Moms Club and Ring of Honor as well as the Pearland Friendswood Aggie Moms Club. Sue has served in many positions for GCAM throughout the years including Membership, Hospitality, Historian and Ring of Honor Chairman.
Sue graduated from the University of Wisconsin-Parkside with a B.A. in Communication. Her love of working with the public led her to a position as flight attendant for Delta Airlines. After several years of flying Sue became a full time mom and substitute teacher. She continued to work as a volunteer for several non-profit organizations throughout the years.
Sue's love for Aggieland and Aggieland by the Sea came from her two sons Marcus, (Mac) '16 and Sam '18. Mac was in the Corps of Cadets while earning his degree in Industrial Engineering. Sam graduated from Texas A&M Galveston with a degree in Marine Transportation License Option. Sam is currently employed as a Maritime officer sailing the world. Sue's husband Max recently retired as a pilot after 40 years in the U.S. Air Force and Delta Airlines. Max is excited to be joining  Aggie Dads!
The Chelf family loves to travel.  Sue enjoys serving the students of Aggieland and Aggieland by the Sea.
It is an honor for Sue to be a part of the Aggie family and serve in the Federation of Texas A&M Mothers' Clubs. If you aren't familiar with Galveston A&M Sue encourages you to come on down for a visit. You will love how the tradition continues by the sea.
---
Lydia Wharton Parent Socials McAllen Chair 
ParentSocialsMcAllen@AggieMoms.org
Lydia is a dedicated individual who leads a fulfilling life, actively involved in various organizations and displaying a diverse range of altruistic endeavors. She is married to Marcus Wharton, who graduated in the Class of '21, and together they have two children, Brianne and Kai.
Lydia is a strong advocate and supporter of the Federation of Texas A&M University Mothers' Clubs.  Lydia is proud to be a part of this organization and actively contributes to its mission.
Her daughter, Brianne, graduated from Texas A&M University Galveston Campus with a Bachelor of Science degree. Currently, Brianne is pursuing her studies in Biochemistry at the MD Anderson Cancer Center UTHealth Graduate School of Biomedical Sciences (GSBS).
Lydia's son, Kai, is pursuing an Engineering degree at Texas A&M University. He is actively involved in the university community, bonding with fellow Aggies, and creating memorable experiences that will stay with him for a lifetime.
Aside from her family and academic involvement, Lydia is engaged in various organizations. She holds the position of Vice President of Membership at the Pearland Friendswood Aggie Moms Club.  Additionally, she is a member of the Galveston County Aggie Moms' Club and served as its president during the 2020-2021 term. Lydia has been serving on the federation board for three years.
Lydia's professional career revolves around teaching Spanish. For the past two decades, she has been a Spanish teacher in different Galveston County schools. Currently, she teaches Spanish 2, PreAP 3, and AP Literature and Culture at Friendswood High School. She is also the sponsor of the Spanish Honor Society, an organization that recognizes students' achievements in Spanish, promotes interest in Hispanic studies, and engages in community service. Her dedication to her students' success and academic advancement is a testament to her passion for education.
During her spare time, Lydia involves herself in various organizations, including her home church, the Friendswood High School Band Booster Club, FFA (formerly known as Future Farmers of America), and the Houston Livestock Show and Rodeo. She actively seeks out Aggie-related service opportunities to contribute to the Texas A&M community.
Lydia possesses a love for fashion and enjoys appreciating art in all its forms. She also pursues photography as a hobby. Furthermore, Lydia has a passion for activities such as hiking, skiing, scuba diving, kayaking, biking, and more. She finds joy in traveling, spending time with friends, and embarking on new adventures. However, the most cherished moments for Lydia are the ones she spends with her family and her beloved doodle dogs.
---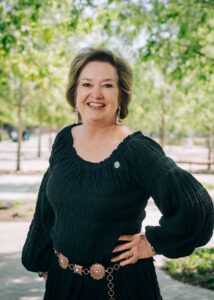 Kim Kovar Parent Socials Ring of Honor Chair 
ParentSocialsROH@AggieMoms.org
Howdy! My name is Kim Kovar- I am serving as the 2023-2024 Parent Socials-Ring of Honor-Federation of Texas A&M Aggie Mothers Clubs. I am a member of District 4, Tri-County Aggie Moms. Fun fact- I have been attending Aggie Mom Camp since 2009! Having the privilege to be a member of this organization has made many friendships throughout the years.
My husband Randy an I are proud parents of our Daughter Robyn class of 2011 and her husband Travis Class of 2009, and class of 2013. Our son Ross class of 2012. Robyn and Travis have blessed us with 4 beautiful future Aggie's. Ross accepted a job in College Station immediately after graduation- so we are fortunate to spend time in this wonderful city.
Being a part of Aggie Mom's is such a rewarding experience- and being the Parent Socials Chair for Ring of Honor is very exciting! I look forward to a wonderful year!
---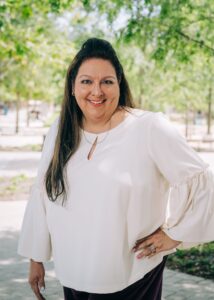 Melanie Harrington – Development Chair 
DevelopmentChair@AggieMoms.org
Home Club: Corpus Christi, District 11
Melanie Harrington is a Corpus Christi native and graduate of Mary Carroll High School. She worked as an administrative assistant at a Part 135 commercial aircraft company at the Corpus Christi International Airport, where her newfound love for flying after high school graduation led her to work full time at the commercial aviation company. Melanie has been very fortunate to obtain aviation, construction, trucking, wholesale, recycling, import/export, private investigations/security, legal and accounting/financial experience.  Melanie's love for numbers lead to her 33 years of experience in the financial and accounting industry.
Melanie is a single mother of two children, Michael and Meagan.  Michael '17 graduated from Texas A&M Kingsville with a degree in Mechanical Engineering and Meagan '21 graduated from Texas A&M College Station with a degree in Public Health.  Meagan '22 graduated from Cizik School of Nursing at UTHealth and is a Registered Nurse.  Melanie is also the proud mom to her canine daughters, Ava (chocolate Labrador) and Mia, (labradoodle), otherwise known as the A&M Girls.
Melanie is a proud member of the Corpus Christi Aggie Moms Club; she joined in 2017 and has since served as Treasurer and President two terms each.  Melanie has also served as the Vice President At Large. She was honored to serve on the Federation Nominating Committee 2021 and to be chosen  as part of the Ambassador Committee during its inaugural year.  Being able to spread good will and to be a representative of the Aggie Spirit to promote awareness and membership was the highlight of her time in these positions.  Melanie has served as the Federation Treasurer '22-'23 and is currently serving as the Development Chair '23-'24.
In Melanie's spare time, she's an avid volunteer and loves to give back.  Melanie's love as a philanthropist is demonstrated daily with her drive to support  youth reach their life-long goals.  As such, she is known by many of our youth across this great state as "Momma H".  Melanie serves on the S.A.L.E. Junior Shootout Steering Committee during the San Antonio Livestock Show and Rodeo.  Melanie has also volunteered with the Texas Brush Country Safari Club International Chapter as the Membership Coordinator, Friends of NRA as a Committee Member, Corpus Christi NWTF as the President, and several other youth organizations and various schools.
Melanie enjoys being outdoors working in the flower beds, barbecuing on the Traeger Grill or out shooting sporting clays with Meagan (Dominic) and Michael (Cassie).  Melanie loves everything Aggie.  If you take a look in her closet, you'd be lost in a sea of maroon.
---
Marcus Wharton Aggie Dads Chair
---
Rose Black – Aggie Moms Care Chair
ParentSocialsAggieMomsCare@AggieMoms.org

Rose is currently serving as Parliamentarian, Boutique Chair and Website Chair for the Waco-McLennan County Aggie Moms' Club, previously serving her home club as President, Recording Secretary and VP at Large.
Rose has served with various rural volunteer fire departments and rescue organizations, either on the board or as a volunteer first responder and EMT.  She is well trained in wilderness search and rescue, and she has led teams from various volunteer fire departments as an assistant instructor in TEEX area schools for field training for search and rescue.  Her husband, Randy Black, is a TEEX Instructor certified in many aspects of fire and rescue. Rose and Randy blended their family and raised six children including a large, adopted sibling group. For several years, Rose cared for her mother with Alzheimer's Disease full time while working from home, and she encourages anyone currently experiencing this to reach out to her for support.  Rose has worked for American Income Life for 34 years and is currently an Underwriting Analyst and Senior Underwriter.
Her daughter Briana graduated from Texas A&M University in 2013 with a Bachelor of Arts in Political Science and Theatre Arts, and she now works in non-profit development in Houston. Rose's son Brett graduated from Texas A&M University in 2021 with a University Studies Architecture degree and a minor in Leadership in Construction Management and Communications. He now lives in Dallas and is a partner in a commercial paint and wallcovering business.
---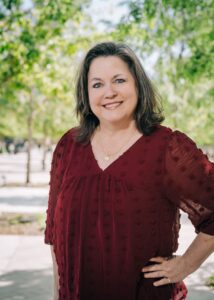 Patty Rabel – eCommerce Chair
Patty Rabel '80 serves as e-Commerce Chair of the Federation of Texas A&M Mothers' Clubs. Patty received a B.S. in Educational Curriculum and Instruction in 1980 with minors in English and Psychology from Texas A&M University. Husband, Ditz, '79 graduated from the Mays Business School with a BBA in Finance and the SMU Southwestern Graduate School of Banking. Patty and Ditz have been married for 31 years.
Before moving back to Aggieland to work for the Texas A&M Foundation at the School of Nursing, Patty previously served the Northwest Harris County A&M Mother's Club as President, President-Elect, Past President, Program Chair, Publicity Chair, Silent Auction Chair, and Parliamentarian. She actively serves on the Association of Former Students Leadership Council as a Representative at Large and former Class Agent for the Class of 1980.
Daughter, Jenna Rabel Friedrich '16 graduated from Texas A&M with a BS in Agricultural Communications and Journalism. while her husband John Friedrich '16 graduated with a BS in Agricultural Economics and works for Amherst Holdings as their Senior Accountant. Son, Chase Rabel '19 graduated from Texas A&M with a degree in Construction Science and works for Cushman & Wakefield as Project Manager at AMD. All live and work in the Austin area. Jenna and John recently welcomed their first child and our first grandson in March. Our fingers are crossed that he'll follow the Aggie family tradition in 2045!
Patty is looking forward to a great year of "Momraderie"!
---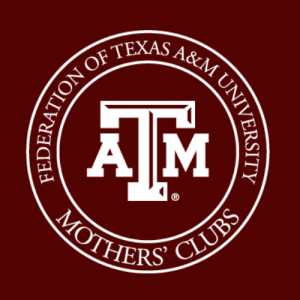 ---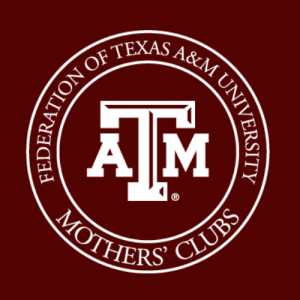 ---