Join Us For Aggie Moms' Boutique during TAMU Family Weekend!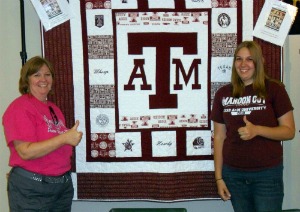 Who:  All Aggie Moms, Aggies, Family and Friends!
What:  2017 Aggie Moms' Boutique
Where:  Memorial Student Center, Upper Level & Ballrooms
When:  April 13 and 14, 2018
Sale Hours:  Friday 10 am to 5 pm and Saturday 9 am to 5 pm
For More Information, Contact the Fifth Vice President.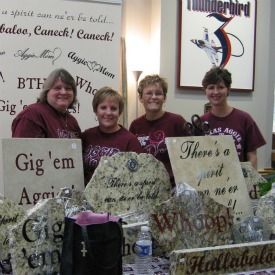 Read and Download the Boutique Packet and Instruction 2017
Read and Download Form F 2017
Read and Download Handmade Items Form 2017
Read the 2017 Boutique Shared Booth Guidelines

View TAMU Business Development's "Use Of TAMU Trademarks" Presentation

Visit TAMU Office of Business Development's Website for Licensed Vendor Lists.
Visit the Family Weekend Committee Website for more information and event schedules.
Join us for Aggie Moms' Boutique and enjoy Fun and Fellowship and Shopping during Family Weekend in Aggieland!