---

Admission is Free.  Rooms and hallways are full of Aggie themed items for sale and raffles. All proceeds are for Aggie Scholarships.
Anything and everything Aggie related can be found here! Don't miss out.
Please come and support our Aggie Mom Clubs who support these Aggies.
Friday, April 14th 10:00 AM – 4:30 PM
Saturday, April 15th 10:00 AM – 3:00 PM
2nd Floor Bethancourt Ballroom – Memorial Student Center (MSC)
 
Parents Weekend and SOOOOO much More! April 14th – 16th
Friday, April 14th
Meeting, Election, and Directory Dedication
All Club Members and Guests Welcome
4:30 PM Complimentary Appetizers and Beverages with Optional Cash Bar
5:00 PM – 6:30 PM Business Meeting, Election, and Directory Dedication
Heritage Lounge @Kyle Field
Go to Entry 3 – Kyle Field (facing Wellborn Road)  – Once inside turn right and take elevators up – Look for friendly Ambassadors and Signage
A golf catr will be available for Boutique Guests needing assistance.
Saturday, April 15th
All Club Members and Guests Welcome !
8:30 AM Light Breakfast and Coffee – Gates Ballroom, MSC
9:00 AM General meeting and Officer Installation
Speakers:  Dr. Susan Ballabina, Chancellor John Sharp '72
Singing Cadets, and Yell Leaders
Boutique shopping until 3:00 PM
Aggie Dads Maroon & White Game Tailgate (map and time to follow)
Maroon and White game at Kyle Field starts at 3:00 pm
Sunday, April 16th
Sip and See the Aggie Moms Office!
10:00 AM – 12:00 PM
Post Oak Mall – 1500Harvey Rd, College Station
Being an Aggie Mom makes you a part of a remarkable organization that connects you with thousands of women across the world who are interested in being there to support each other, our Aggies and the University.  Since 1922, moms have been coming together to help each other and our Aggies!  No other University in the USA has such an organized and exceptional group of Moms. When you join your local Aggie Mom Club, you are automatically a member of our Federation and thousands of Aggie Moms.  Welcome to the Aggie Family!  Aggie Mom video: HERE 
---
Our Mission                                                         
Our mission is "by individual and united effort to contribute in every way to the comfort and welfare of the students and to cooperate with Texas A&M University in maintaining a high standard of moral conduct and intellectual attainment".  Texas A&M University Mothers' Clubs are proud organizations, proud of Texas A&M and proud of the daughters and sons they send to Texas A&M.  Aggie Moms are also proud of making a contribution: to the education of their students, to the future of Texas A&M and to the future of the Great State of Texas.
---
Make a Gift to the Federation
---
Special Thanks to Our Most Generous Donors!
Click on the logos to view their websites.
Save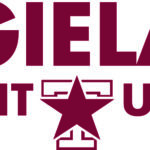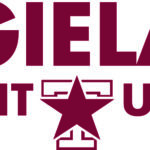 Click on this for your listening enjoyment:   The Aggie War Hymn  
Save