Federation Winter Weekend Events
Enjoy a weekend of fellowship , meetings, and shopping with other Aggie Moms!!
Friday, January 21, 2022
Come enjoy a shopping spree at C.C. Creations from Friday – Sunday!!
Use the code Aggie Mom Federation Weekend to receive 20% off your purchase at The Warehouse!!
Saturday, January 22, 2022
Coffee & Pastries 8:30 a.m. – 9:00 a.m.  MSC 2400 Gates Ballroom
General Meetings  9:00 a.m. – 11:00 a.m. MSC 2400 Gates Ballroom
Enjoy sipping, snacking, and shopping at 9 DESTINATIONS in downtown Bryan from 12 – 5.
ONLY 20 MORE SPOTS OPEN OR SIP AND SHOP!!!!!  For more information register at this link: HERE
The registered participants will receive their cup and bag at Vino Bohme
Destination Bryan representatives will be at our Saturday meeting to answer questions
Federation Dinner—Registration 6:00 p.m.     Dinner and Silent Auction 7:00 p.m.
Texas A&M Hotel and Conference Center Ballroom,  College Station, TX
 

"A Roaring 20's Celebration"

is sold out!   Contact corrsec@aggienetwork.com if you would like to be put on a waiting list.
Sunday, January 23, 2022
Don't leave town without stopping by Aggieland Outfitters for shopping and brunch Sunday morning from 9 – 12 am!
Tell the Cashier you are an Aggie Mom and receive 20% of your purchase!!
---
Messina Hof Wine Order Form is here 
Dos Road Dogs Order Form is here
---
Aggie Moms Are Unique               
Being an Aggie Mom makes you a part of a remarkable organization that connects you with thousands of women across the world who are interested in being there to support each other, our Aggies and the University.  Since 1922, moms have been coming together to help each other and our Aggies!  No other University in the USA has such an organized and exceptional group of Moms. When you join your local Aggie Mom Club, you are automatically a member of our Federation and thousands of Aggie Moms.  Welcome to the Aggie Family!  Aggie Mom video: HERE 
---
Our Mission                                                         
Our mission is "by individual and united effort to contribute in every way to the comfort and welfare of the students and to cooperate with Texas A&M University in maintaining a high standard of moral conduct and intellectual attainment".  Texas A&M University Mothers' Clubs are proud organizations, proud of Texas A&M and proud of the daughters and sons they send to Texas A&M.  Aggie Moms are also proud of making a contribution: to the education of their students, to the future of Texas A&M and to the future of the Great State of Texas.
---
Make a Gift to the Federation
---
Special Thanks to Our Most Generous Donors!
Click on the logos to view their websites.
Save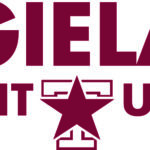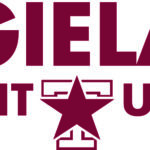 Click on this for your listening enjoyment:   The Aggie War Hymn  
Save