Online Holiday Boutique Registration Now Open!  
HERE
---
We have had moms ask about giving monetary donations to Student Assistance Services to benefit the students who lost everything in an apartment fire in September. The direct link is https://give.am/StudentAssistServicesFund. We can also donate Visa Gift cards that can be used at any store they need to shop for replacement items. The students do not get the cards, the SAS counselors take them shopping for the needed articles. Gift Cards can be dropped off at the SAS desk in the Student Services Building or mailed to Melanie McKoin Owens:
Melanie McKoin Owens Case Manager and Foster Care Liaison
Student Assistance Services | Texas A&M University     1257 TAMU | College Station, TX 77843-1257
Click here to read about apartment fire.
---
Aggie Moms Are Unique               
Being an Aggie Mom makes you a part of a remarkable organization that connects you with thousands of women across the world who are interested in being there to support each other, our Aggies and the University.  Since 1922, moms have been coming together to help each other and our Aggies!  No other University in the USA has such an organized and exceptional group of Moms. When you join your local Aggie Mom Club, you are automatically a member of our Federation and thousands of Aggie Moms.  Welcome to the Aggie Family!  Aggie Mom video: HERE 
---
AGGIE MOM UNIVERSITY schedule for the remainder of 2021: HERE
---
Our Mission                                                         
Our mission is "by individual and united effort to contribute in every way to the comfort and welfare of the students and to cooperate with Texas A&M University in maintaining a high standard of moral conduct and intellectual attainment".  Texas A&M University Mothers' Clubs are proud organizations, proud of Texas A&M and proud of the daughters and sons they send to Texas A&M.  Aggie Moms are also proud of making a contribution: to the education of their students, to the future of Texas A&M and to the future of the Great State of Texas.
---
Make a Gift to the Federation
---
Special Thanks to Our Most Generous Donors!
Click on the logos to view their websites.
Save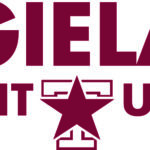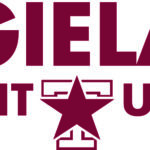 Click on this for your listening enjoyment:   The Aggie War Hymn  
Save