AGGIE MOM TAILGATES
Aggie Moms will be tailgating outside the John J. Koldus Student Services Building, directly across from Rudder Tower on your way into Kyle Field before every home football game this season! Tailgate times will vary depending on kick off times so check our Facebook page each week, Federation of TAMU University Mothers' Clubs, for details!
New Aggie Moms are invited to fill out our Interest Survey and spin the prize wheel for Aggie swag!!
All Aggie Moms and their families are welcome to bring food and drink to share (disposable items are best) and come hang out with us! We have a front row seat for March In and we are just steps away from the stadium when it is time for kickoff!
Stop by for a cold bottle of water and other treats and cheer on the  Aggies as they BTHO everyone this season!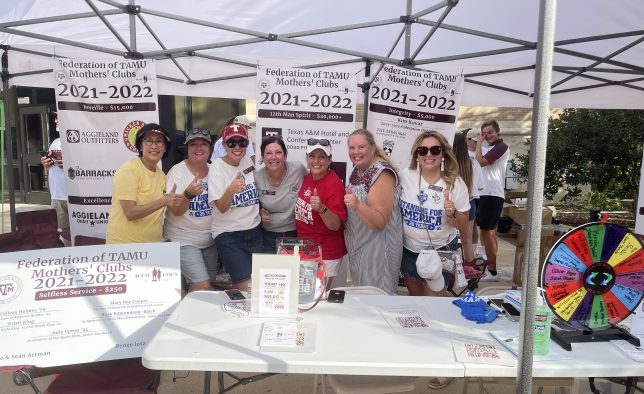 Aggie Moms can still get tickets to some of our home games, thanks to the                                                                            12th Man Foundation.   Click HERE