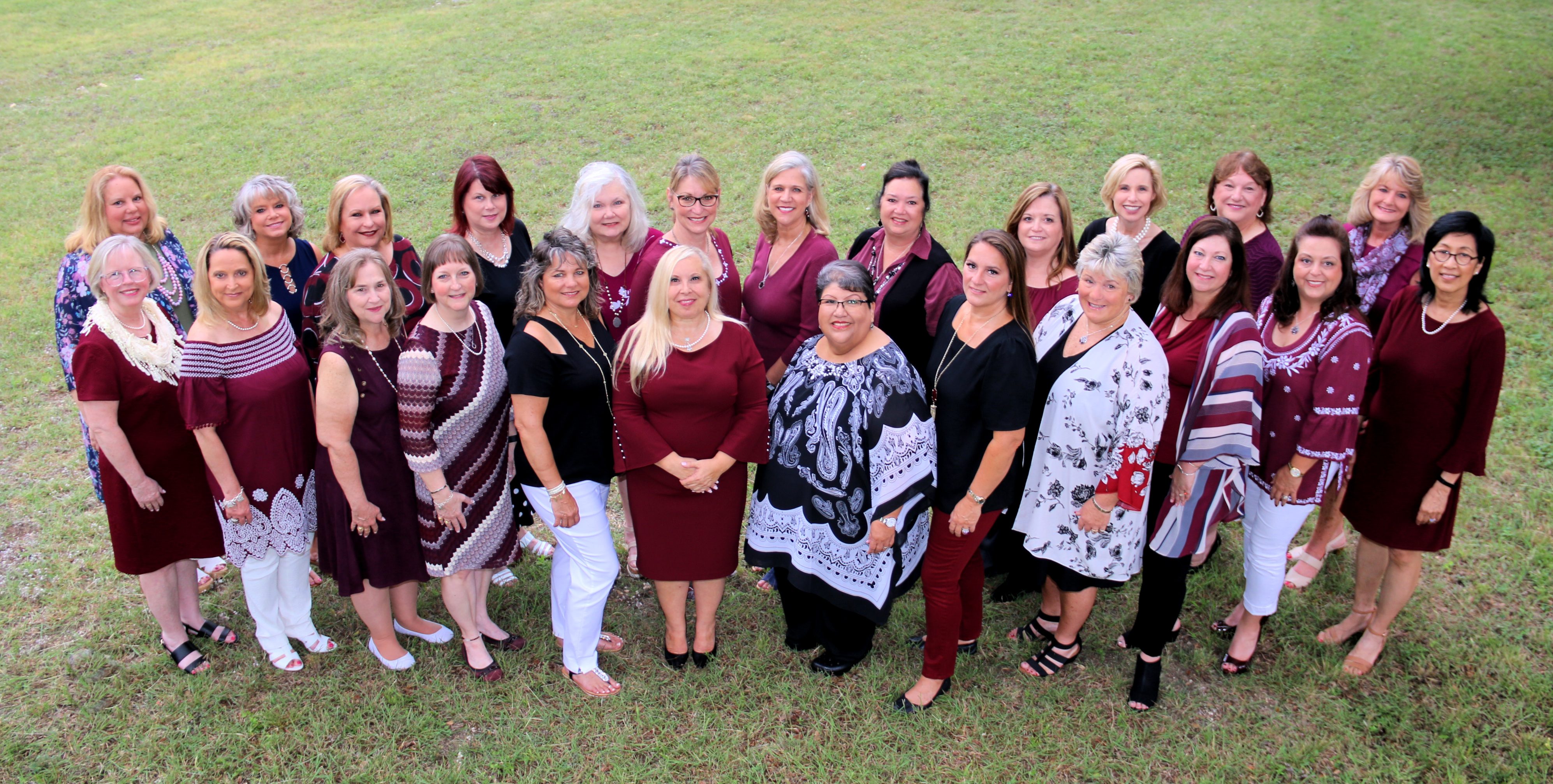 Front (l-r): Peggy Nolan, Maria Wheeler, Karen Hunter '85, Cindy DeWitt '86, Roxanne Forrest, Cathleen Inman '88, Alice Artman, Mechelle Fisher, Connie Pritchard '81, Denise Isenhour, Stephanie Collums '87,  Colleen Holmes '76.
Back (l-r): Diane Eckols, Jann Rabon, Johnna Lenamon, Suzan York '86, Tricia Hartmann, Katie Latham '80, Daniela Knight '87, Kim Kovar, Kristi King, Tamra Walker '89, Janet Davis '79, Lisa McMillan '84.
In accordance with the Federation Bylaws, the Board consists of both elected and appointed Officers each serving a one year term.
The twelve officers elected and installed during the Spring Federation Business Meetings are: the Federation President, the President-Elect, the Vice President at Large (who is the Immediate Past Federation President), seven Vice Presidents, the Recording Secretary, and Treasurer.
The officers appointed by the incoming Federation President are: the Parliamentarian, the Corresponding Secretary, the Electronic Information Chair(s), the Parent Social Chair(s), Aggie Mom Camp Chair(s), the Hospitality Chair(s), the Historian and Development Chair.
All Officers serve a one year term from one Spring Federation Business Meeting to the next, with the exception of the Treasurer, whose term ends at the end of the Federation's fiscal year, May 31st.
Meet the Federation's Officers
Save
Save