President Melinda Weiblen's Dedication for the 2011 – 2012 Federation Yearbook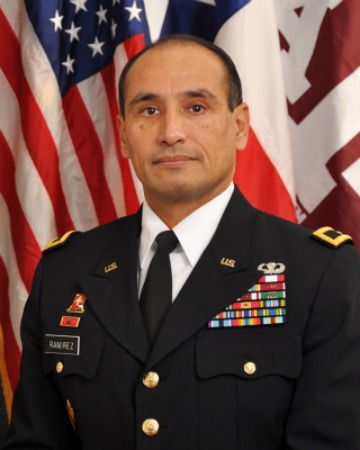 When I hear the term "The Corp of Cadets", I immediately think of words such as Duty, Honor, Integrity, Leadership, Loyalty, Sacrifice and Service. These abstract principles…these core values…all exemplify this wonderful organization.
But, who are they? What do they do? They are the "Keepers of the Spirit" and "Guardians of Tradition".
Today, as in years past, The Corps of Cadets of Texas A&M University continues to remain a time honored tradition and is centrally focused in providing leaders for the great state of Texas and this great nation of ours. They continue to fulfill its mission in preparing students for academic success as well as leadership development. It nurtures scholars in the classroom and cultivates leaders in the field. "Except for the service academies, the Corps, in conjunction with it ROTC affiliates and the Department of Military Science at Texas A&M University produces more military officers than any other school in the United States.
One constant in the history of the Corps is that the cadets understand the value of initiative, honor, loyalty and integrity. They continue to maintain the highest standards in training for these men and women to become competent and responsible citizens. As graduates of Texas A&M University they go forth and make a difference in the world as leaders of the military, government, public service sector and the private sector.
Dr. Robert M. Gates, our 22nd Secretary of Defense and our University's 22nd President, addressed the Corp of Cadets, in August 2005. He stated: "You need to know that the Corps, and what it stands for, what the University stands for, our traditions and culture and spirit, are why I came to Texas A&M. You are all young, but I tell you with confidence you will not live long enough to see a President of this University more supportive of the Corps, than I am."
Our son, Jarrett Weiblen, class of 2003 was a proud member of the Corp of Cadets Falcon 16 and Air Force Detachment 805. Jarrett currently serves as a Captain in the United States Air Force. Glenn and I are very proud of the way he has served his country; proudly defending all of our freedoms here at home.
As a Mom, I will be forever grateful to the Corp of Cadets and Texas A&M University. Thank you for helping prepare our son to serve his country with honor and integrity.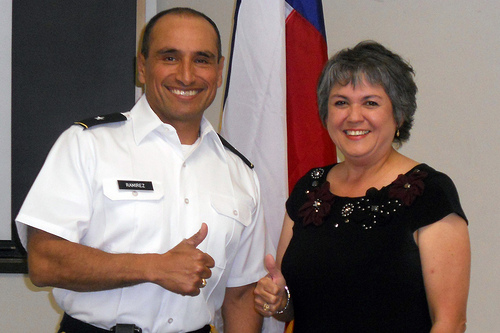 Our recently selected 42nd Commandant of the Corp is Brigadier General Joe E. Ramirez, Jr. class of 1979. General Ramirez, is a native of Houston, Texas and received his commission from Texas A&M as a Distinguished Military Graduate, and also served as a member of the Corps of Cadets and Aggie Band. He earned a Bachelor's degree in Physical Education and also holds a Master's Degree in management from Webster University and a Master's in Strategic Studies from the United States Army War College.
The General has over 20 years of senior leadership and management experience focused on training, mentoring and developing a diverse group of young Americans, ranging in size from a Platoon (11 soldiers) to a Division (12,000 soldiers). He has a proven record of successfully leading young men and women and building highly efficient and effective units and teams, and helping to develop strong, effective leaders.
Brigadier General Ramirez awards include the Defense Superior Service Medal, Legion of Merit, Meritorious Service medal. Army Commendation Medal. Army Achievement Medal, Armed Forces Expeditionary medal, Global War on Terriosm Expeditionary and Service Medals, Korean Service Medal, Humanitarian Service Medal and the Parachutists Badge.
"Gen Ramirez has an extreme love and passion for Texas A&M and the Corps of Cadets, and we are pleased that he will serve as our commandant and lead the "Keepers of the Spirit," said President R. Bowen Loftin. "He has a vision for not only growing the Corps' membership but ensuring that our cadets excel in the classroom and develop into the next generation of military and civilian leaders."
I hereby gratefully dedicate the 2011-2012 Federation Yearbook to the Corp of Cadets and our current Commandant Brigadier General Joe E. Ramirez, Jr'79.
Sincerely,
Melinda Weiblen
April 15, 2011
2520 FM 471 North
Castroville, Texas 78009
(830) 931-3049
More About The Federation

Federation Events

Federation President

Read Melinda's Message to the Federation


Melinda Weiblen
2011-12 Federation President