PRESIDENT LINDA SCHMIDT 2014 – 2015
President's Message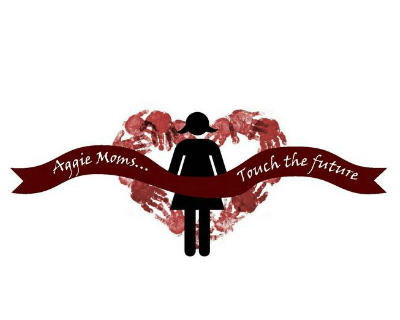 It is with great pride and honor to serve as the 2014-2015 Federation President. I am pleased to be a part of an organization that is committed to supporting students, programs and traditions at Texas A&M University.
What's the one defining thing that connects us to this University? I think we can all agree that it's our students, our Aggies! For me, it is my most precious gift, my son, Jarod '06.
My journey that brings me before you today began with a little green-eyed, blonde haired boy's dream. Having grown up in a family of seven children didn't allow me the opportunity to experience going off to college upon high school graduation, but, was very fortunate to work for a company that operates state wide in a small town environment. With a demanding job, Jarod spent many hours at the office with me intrigued with the newly implemented technology of computers. His curiosity and outgoing personality helped him to find his way around the facility very independently. Surrounded by Aggies in my office as well as many Aggies in the community, I soon heard this four-year old little boy telling others he was an Aggie! His plans weren't to become an Aggie; in his mind, he already was an Aggie!
Growing up as a naturally talented athlete at every level, sports was always a topic of discussion with his many Aggie friends and ESPN was the channel of choice in our home. At the young age of nine, Jarod attended Coach Slocum's football camp, and later on attended Coach Watkin's basketball camp as well as the opportunity to visit the campus and take part in Aggie Fan Appreciation Day. Attending many other football and basketball games helped him to develop the identity of being an Aggie. Throughout the years, Jarod formed strong relationships with many Aggies in the community, who left lasting impressions. However, the major influence came from Aggies in Yoakum like John Trott, '66, Ted Lowe '58, Allen Wyatt' 76, Richard Bowden '78, Glen Kusak '83, and others like David Kaspar '75, Rod Dockery '66, and Russell Stein '66. These Aggies not only helped to instill integrity and leadership, but were friends, mentors, counselors, coaches and employers. They played a part in shaping my Aggie into who he is today.
This unique and engaging University provides the probability to shape and educate young adults so that they may seek many opportunities and enjoy success along their chosen path. Education is the key to success! It's not fate, it's not luck, and it's not pedigree. It's hard work and children should feel empowered that they have the choice and the responsibility to make good decisions about their education. Yesterday it was my great honor to dedicate our Federation Yearbook to Dr. James B. Kracht and the Academic Success Center, for which he embodies a passion for education and helping students to achieve their goals. Many individuals touch our children's life along the way and we, as Aggie Moms should continue to provide students with love, reassurance, and encouragement, while supporting their initiatives. To follow the dedication, I've chosen our theme for the coming year
"Aggie Moms…… Touch the future".
In keeping with the University's academic excellence, it is my hope that Aggie Moms will continue to Touch the future by participating in the education of our students. A huge part of a parent or mother's role is to help shape and prepare our students for life's challenges and this can be achieved through numerous avenues; as a mentor, a nurturer, helping them to build social, life and work skills, and by providing scholarships to further their education. In reality, we as mothers' are helping to educate Leaders of the future!
I became a proud Aggie Mom in 2002 and continue to participate in my local club. I would like to thank my friends in the DeWitt-Lavaca Aggie Moms' Club who have always encouraged me and believed in me. And a heartfelt thanks to all Aggie Moms who give so much of their time and talents in support of our students.
My family means everything to me and I am especially grateful for a loving and supportive family, many of whom are with me here today. To my son Jarod – you are the greatest child a mom could pray for – thank you for choosing Texas A&M University and making it possible for me to be an Aggie Mom and part of the Aggie family.
Thank you for the opportunity to serve.
Linda Schmidt
Federation President
2014-2015